English Football Championship - Promotion to 2018/19 English Premier League - Odds
Published on April 11th, 2018
Written By:
Ariel Noel
Click Here to Bet on Championship Games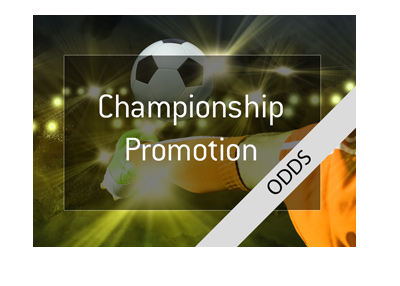 When it comes to finances in today's football, progressing to the English Premier League from the Championship is one of the most lucrative achievements for a club, providing an increase in revenues of at least £170m, and £290m if the club manages to stay there past the first season.
The English Premier League is two years into its new broadcasting deal and the financial rewards for its members are unmatched by any other football league.
Two teams that finish at the top of the Championship table gain automatic qualification to the English Premier League. The teams ranked from third to sixth place enter a playoff, with a two-legged semifinal and one-game final determining the 3rd entrant into the top flight. The playoff final, held traditionally at Wembley, is dubbed as the 'most expensive (valuable) game in football'.
This season, with four to five rounds of games left, depending on the team, we have a likely champion in Wolves, who are eight points ahead of second place Fulham. Cardiff City have one point less than Fulham but have a game in hand. Aston Villa are in the picture also, five points behind second place. The odds of clinching one of the two direct qualifying spots at the moment are:
Source: Bet365
Time Stamp:
April 11th, 2018 - 8:19 am EST
Odds Subject to Change
Wolves: 1/5000
Fulham: 8/11
Cardiff: 5/4
Aston Villa: 33/1
As Fulham are on a 20 match unbeaten streak, they are the favourites to keep their number two spot and qualify for the Premier League next season.
Odds to be among the three teams promoted when it is all said and done are:
Wolverhampton: 1/5000
Fulham: 4/11
Cardiff: 4/6
Aston Villa: 9/4
Derby: 4/1
Middlesbrough: 7/1
Millwall: 14/1
Bristol City: 22/1
Sheffield United: 33/1
Brentford: 33/1
Preston: 66/1
--
There are nine teams still in contention for the qualification playoffs, which promises an exciting end to the season.
What three teams do you think will progress to the English Premier League and benefit from great financial riches that the league offers?