Late Action on Billy Joe Saunders Typical of Fights Involving European Fighters
Published on May 9th, 2021 3:02 pm EST
Written By:
Dave Manuel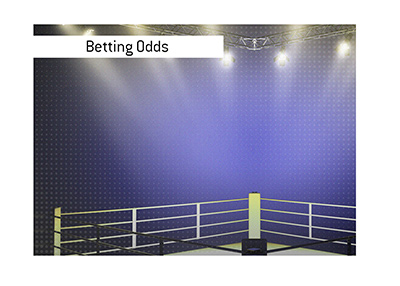 When the odds for the Canelo Alvarez vs Billy Joe Saunders were originally released in early March, the line more or less looked like this:
Billy Joe Saunders, +333
Canelo Alvarez, -500
Now, with the fight just a few hours away, the odds look like this:
Billy Joe Saunders, +425
Canelo Alvarez, -641
-
After the odds were first released, the majority of the money came down on Canelo Alvarez, which resulted in his odds to win moving from -500 to a peak of -764 (May 5th).
A great deal of "sharp money" got down on Alvarez at between -500 and -600, as many pros felt as though the line was too generous towards Saunders. Many sharps feel as though Saunders has essentially no chance of beating Alvarez, who certainly seems to be at the top of his game right now.
This furious betting on Alvarez continued into the weigh-ins earlier this week, though things have turned around somewhat since then.
-
Sports betting is very big in Europe (especially the United Kingdom), and fights involving European fighters tend to experience a tremendous amount of betting action on the "hometown" fighter in the days and hours leading up to the fight.
You've seen this in the past with fighters such as Tyson Fury, Conor McGregor, Anthony Joshua and others - European bettors will hit these names hard in the hours leading up to the fight, which can cause the odds to shift noticeably as books rush to change their lines to even our their liability.
We've seen this with the Billy Joe Saunders/Alvarez fight, as a torrent of bets have come in on Saunders over the past days or so.
This resulted in Saunders' line moving from about +500 to anywhere from +400 to +450, depending on the book. This is a pretty substantial move.
Saunders' odds continue to improve as the fight draws closer later tonight, as fans of his are too tempted by his odds to avoid laying down a bet on the British fighter.
-
The big money (and smart money from what I've seen) continues to back Alvarez without worry, as they expect that he will easily get through Saunders later tonight.