Canada Makes World Cup For First Time Since 1986
Published on March 29th, 2022 2:56 am EST
Written By:
Dave Manuel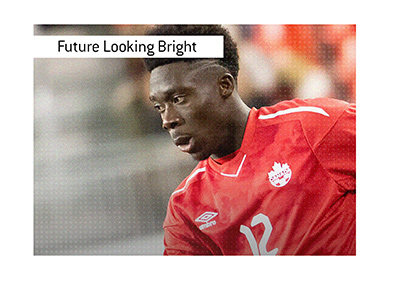 At the 1986 World Cup, Canada held its own in a very tough group that included France, the Soviet Union and Hungary.
While Canada would finish last in the group, they only allowed 5 goals in three games, and played all three teams in the group to very tight results.
Canada was sent home with its head held high, and there was great hope for the future.
-
That would be Canada's last World Cup appearance for decades, as the country's men's national soccer program bottomed out.
The bottom for the program came in 2014, when the country hit a worldwide ranking of 122nd.
Given that only 32 teams qualify for the World Cup, the country was far, far out of contention, and in danger of falling into complete irrelevance.
The turning point for the team likely came on January 8th, 2018, when John Herdman was hired as the head coach. In 2021, the country was named Most Improved Side of the Year, as the team moved from 72nd to 40th in the global rankings.
The team also benefitted greatly from the emergence of several young superstar players, including Alphonso Davies (Bayern Munich) and Jonathan David (Lille). In the past, Canada had a tremendous amount of trouble getting their top players to participate, but that seems to have changed, as the likes of Davies and David have helped to solidify the country's core of top players.
In addition, the proliferation of soccer specific stadiums in Canada has helped to establish a real home-field advantage, as other countries have found stadiums like BMO Field and Suputo Stadium very hard to play in.
-
The Canadian men's soccer program now likely has the most momentum that it has ever had since its inception in 1924.
The team's top stars are young and will likely be playing for the team for years to come. The game continues to explode in popularity in Canada, which should translate to a rich crop of young talent coming in later years.
Things are truly looking bright for the Canadian team as they look to make some noise at the World Cup later this year.