Mexico Was Found To Have Used Four Overage Players In Youth Tournaments
Published on October 16th, 2022 11:46 am EST
Written By:
Dave Manuel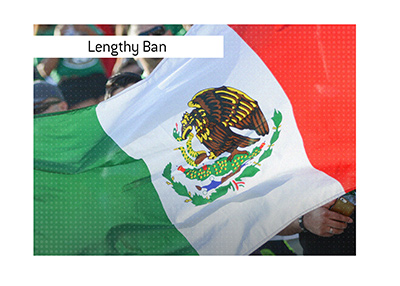 Is the Mexican national soccer team cursed?
Some people believe so, and they believe the reason is the "Cachirules" scandal, which resulted in Mexico being banned from international competition for two years (July 1st, 1988 to July 1st, 1990).
This banning resulted in Mexico missing the 1990 World Cup, and the country has had tepid results in the tournament ever since being reinstated.
-
In 1988, Mexico knowingly used four overage players in the 1988 CONCACAF U-20 tournament.
Mexico desperately wanted to qualify for the 1989 FIFA World Youth Championship, and they cheated in an attempt to do so.
Some of these players weren't even close to being the right age - defender Aurelio Rivera, for instance, was four years over the maximum age to play in the tournament.
A couple of journalists, namely Antonio Moreno, unearthed the scheme after reading a yearbook that was published by FEMEXTFUT (the Mexican soccer federation).
Moreno noted that the ages in the yearbook didn't match with the ages that the players were representing to the world.
The federation reacted angrily to the allegations and launched an attack on Moreno.
Other Mexican journalists picked up on the story and started their own investigations.
Soon, the scheme would fall apart, as the real ages of the players soon surfaced.
A number of countries, including the United States and Guatemala, filed formal complaints with CONCACAF.
CONCACAF would disqualify Mexico from the Saudi Arabia Youth World Championship and handed down a number of lifetime bans to officials of the Mexican team.
-
FIFA brought down the hammer on Mexico as well, banning them for two years from international competition.
This resulted in Mexico missing the 1988 Olympics and the 1990 World Cup, which was a humiliating turn of events for the soccer-mad country.
Mexico has significantly underperformed in international tournaments since the ban, which has led many to believe that the team is still cursed.