Bayern Munich Odds-On Favourites to Win Bundesliga Title When League Resumes
Published on May 6th, 2020 3:18 pm EST
Written By:
Dave Manuel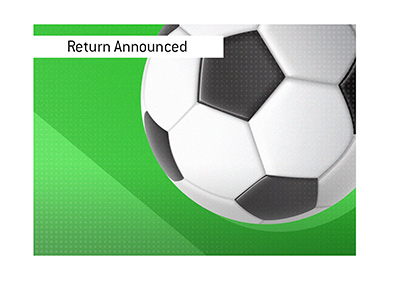 Earlier today, Bundesliga fans (and football fans in general, for that matter) were overjoyed to learn that Bundesliga will be officially making its return in the second half of May.
May 22nd is the date that most people think that the league will return. The German government has blessed the return, which means that we should see a return of high-level football in just a few weeks.
Bundesliga is planning on squeezing in the rest of their schedule over the course of just a few months.
Let's look at the top of the table as of this moment:
Bayern Munich, 55 points
Borussia Dortmund, 51 points
RB Leipzig, 50 points
M'gladbach, 49 points
Leverkusen, 47 points
Bayern Munich has regained their standing at the top of the league and are the odds-on favourites to win another league title.
Let's look at the betting odds to win the league title as of this moment, courtesy of a major European sportsbook:
Bayern Munich, 1/5
Borussia Dortmund, 5/1
RB Leipzig, 10/1
M'Gladbach/Leverkusen, 100/1
As you can see, this is a three-dog race, with Bayern Munich far out in the lead.
-
The rest of the season will be hurried and bizarre (no fans) and unprecedented.
Having said that, all of the teams will be dealing with the same issues, so no team can claim an advantage or disadvantage.
With that being said, Bayern Munich likely has the right combination of experience and youth to power forward to another league title, even in this unbelievable circumstances.