Greece Shocked The World By Winning Euro 2004
Published on June 10th, 2021 12:32 pm EST
Written By:
Dave Manuel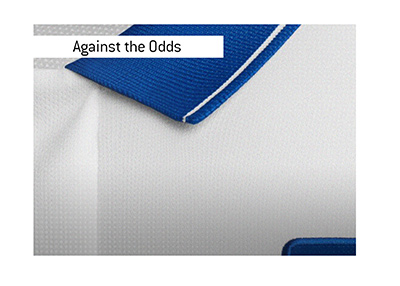 The biggest underdog in the history of the European Football Championship (Euro) to ever win the tournament was most certainly Greece, who shocked the world in 2004.
Depending on the sports book, Greece was anywhere from 81.00 to 151.00 to win Euro 2004 before the tournament got underway.
To put this into perspective, this would be the equivalent odds of a team like the Czech Republic or Sweden winning the tournament in 2021.
Given the high-level talent at teams like France, England and Spain, there seems to be little chance that such a big underdog will ever win Euro again.
-
Greece managed to squeeze through their Group in 2004 - a Group that included Portugal, Spain and Russia.
Greece and Spain both finished Group play with a 1-1-1 record and a 0 Goal Differential, so Greece managed to advance through via Goals For.
France was heavily favoured to defeat Greece in the knockout stage.
Greece managed to frustrate the French attack, holding France to zero goals. A second half goal from Charisteas gave Greece the lead, and they managed to hold on for the win.
Greece had a more favourable match-up in the semi-finals, as they took on the side from the Czech Republic.
This match would go into extra time, where Greece would score once to win the match 1-0.
-
The finals was basically a repeat of the quarter-final match against France.
This time around, Greece was squaring off against Portugal. Winning this match would be a nearly Herculean task, as Portugal was playing in front of their home crowd.
Again, the Greek defense managed to frustrate Portugal. Eventually the Portuguese side made a mistake, and Greece managed to notch a goal in the 57th minute, courtesy once again of Charisteas.
Portugal could not penetrate the Greek defense, and Greece managed to pull off the shocking 1-0 upset and win their first ever Euro title.
-
In the end, Greece didn't allow a single goal throughout the knockout stage.