Floyd "Money" Mayweather Is Called That For a Reason
Published on August 29th, 2021 12:45 pm EST
Written By:
Dave Manuel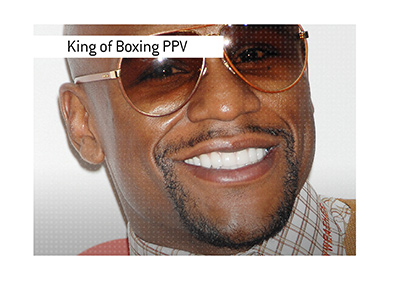 There was a time when Floyd Mayweather was called "Pretty".
After a while, his nickname was changed to "Money", and that was for a good reason.
Floyd Mayweather is the undisputed king of boxing PPVs, as the four biggest boxing PPVs in history have involved Mayweather.
Prior to that, Mike Tyson was the king of the boxing PPV, though Mayweather easily became the bigger draw.
A big reason for Mayweather's success? He was unlikeable to many, and people bought his PPVs in order to see him finally lose.
This would never happen, as Mayweather would retire with a perfect 50-0 record.
What might be most impressive is Mayweather's longevity.
Mayweather's first big PPV came in 2007 when he fought Oscar De La Hoya.
A full 10 years later, Mayweather would nearly set the PPV record again, as his fight against Conor McGregor drew well north of 4 million buys.
It's hard to imagine these numbers getting toppled any time soon, especially given the fractured nature of the boxing business.
-
Here are the five biggest boxing PPVs of all time:
Floyd Mayweather vs Manny Pacquiao
02.05.2015
4.6 million buys ($410 million)
Floyd Mayweather vs Conor McGregor
26.08.2017
4.3 million buys ($396 million)
Floyd Mayweather vs Canelo Alvarez
22.09.2013
2.2 million buys ($150 million)
Floyd Mayweather vs Oscar De La Hoya
20.05.2007
2.48 million buys ($136 million)
Mike Tyson vs Lennox Lewis
08.06.2002
1.95 million buys ($112 million)