Draw Leaves Continued Bad Taste in Mouths of Boxing Fans
Published on December 2nd, 2018 9:49 am EST
Written By:
Dave Manuel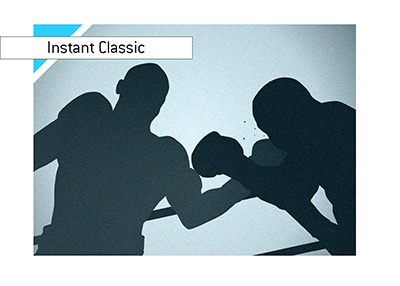 At the end of the thrilling fight between Tyson Fury and Deontay Wilder last night, Fury threw his hands in the air and celebrated on the ropes. Despite narrowly avoiding a knockout in the final round of the fight, Fury had hung on to likely win the fight, setting up a mega-tilt against Anthony Joshua.
The judges, however, had something else in mind, as they declared the fight a draw. One judge had their card 115-111 Wilder, which was a laughable score given that Fury had outclassed Wilder for the majority of the fight.
European boxing fans were treated to the terrible judging that so often presents itself in the United States. We have countless examples, including the GGG/Alvarez fights and now Fury/Wilder.
The result? More money from an immediate rematch between the two sides. Boxing fans, especially those that gamble, have to wonder what the point is, as the results are so often rigged in favour of the money. That is two massive fights in the past couple of years that have ended up in draws, both of which had massively questionable score cards.
-
The result was good news for bookmakers, as not many people picked the fight to end in a draw.
There were very sizeable wagers made on both fighters, with Fury commanding some very big six figure wagers in the hours leading up to the fight.
In the end, most everybody lost money, especially the legions of European fans that backed the popular Fury to win.
-
It will be interesting to see if the rematch between Wilder and Fury takes place in the United Kingdom, where the quality of judging is much higher.
Fans of boxing will find it hard to argue that Fury won the fight, though the judges had another result in mind on Saturday night.
People who put down money on the fight are largely outraged, especially those that put money down on Fury to win.
Boxing suffered another black eye and the sport continues to suffer.