Bayern Munich 8/11 To Topple Real Madrid in UCL Quarter-Finals
Published on March 22nd, 2017 4:45 pm EST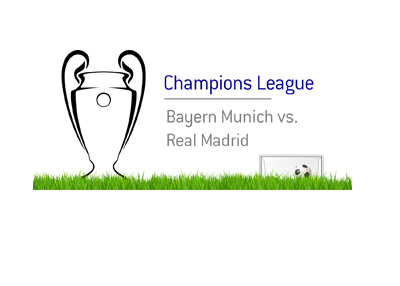 Heading into the Champions League quarter-final draw, Bayern Munich and Real Madrid were considered two of the top three favourites to win the entire tournament.
Thanks to the luck of the draw, one of these teams will now be going home after the quarter-finals, as Bayern Munich drew Real Madrid, which means that one of the titans of the football world will be suffering an early withdrawal from the event.
Fans of the game are stoked, however, as this means that there will be a championship caliber quarter-final clash featuring the likes of Cristiano Ronaldo and more. Bayern Munich vs Real Madrid promises to be an entertaining and emotional affair, and it will be interesting to see how the eventual winner copes in the semi-final round.
-
Bayern Munich is the slight favourite to advance to the semi-finals, as evidenced by these odds:
To Qualify
Bayern Munich, 8/11
Real Madrid, 11/10
These odds are essentially a coin flip, however, which makes Bayern Munich vs Real Madrid the closest UCL quarter-final clash in the eyes of the bookmakers.
-
Bayern Munich laughed their ways to the quarter-finals after destroying Arsenal 10-2 in aggregate. Real Madrid also had a very easy time in their Round of 16 match-up, besting Napoli by a score of 6-2.
These easy results mean that both clubs should be well rested by the time that April 12th rolls around.
-
Here are the current odds for the April 12th clash between the two clubs, which is set to take place at Bayern Munich:
Bayern Munich, 3/11
Draw, 58/19
Real Madrid, 18/5
According to the oddsmakers, the likeliest outcome of the April 12th clash is a 1-1 draw, which should illustrate to you how close this contest should be.
Fans are getting excited about the contest on April 12th as well, as demand for tickets is exploding, and why not? This could be one of the greatest UCL quarter-final battles in the history of the sport.