Can Bayer Leverkusen Pull Off The Upset?
Published on December 9th, 2015 1:14 pm EST
There is a full slate of Champions League today (Wednesday) with a total of eight Group stage games taking place.
A number of the world's biggest football clubs, including Bayern Munich, Chelsea and Barcelona, are in action later today. Let's take a look at the odds for the Bayer Leverkusen vs Barcelona contest.
Barcelona already has the top spot in Group E wrapped up, as they currently have 13 points, 8 more than the next closest teams in the group. Given that point, expect Barcelona to rest a number of their top players today.
Bayer Leverkusen, on the other hand, still has everything to play for, as evidenced by the current standings in the group:
Barcelona, 13 points
AS Roma, 5 points
Bayer Leverkusen, 5 points
FC BATE Borisov, 4 points
Roma, Bayer Leverkusen and BATE Borisov could all still move through to the knockout stage, which makes today's action quite thrilling for all three teams (Roma and BATE Borisov square off as well today). The eventual second place finisher will move on to the Champions League knockout stage, the third place finisher will move over to the Europa League tournament while the fourth place team will go home. As mentioned, EVERYTHING is on the line for all three teams, while Barcelona will likely rest a number of their players.
-
Here are the current odds for the Bayer Leverkusen v Barcelona battle:
Bayer Leverkusen, 3.10
Draw, 3.30
Barcelona, 2.30
As you can see, none of the three outcomes have better than even money chances of taking place. The likeliest outcome, according to the bookmakers, is a victory for Barcelona, while the least likely outcome is a draw.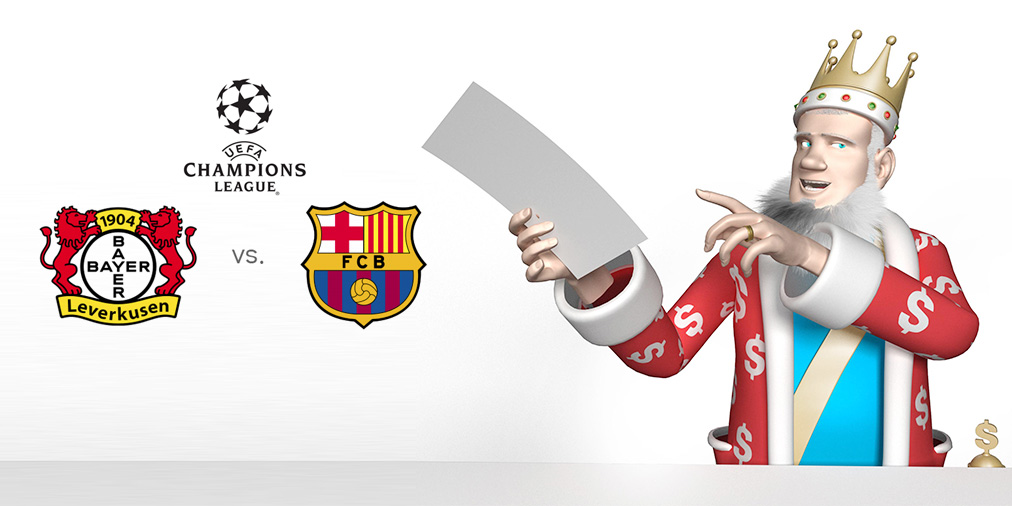 Can Bayer Leverkusen win at home and significantly bolster their chances of making it to the knockout stage?