Can Aston Villa Defeat Man City at Home on Sunday?
Published on November 7th, 2015 9:31 pm EST
Man City will look to maintain their standing at the top of the English Premier League on Sunday when they travel to take on Aston Villa.
Leicester City and Man Utd both won on Saturday, which means that they are now tied for the lead in the table and one point out, respectively. Man City and Arsenal, who are both in action later this weekend, will be able to maintain their distance from Leicester City and Man Utd with wins on Sunday.
Man City will be travelling to take on Aston Villa, which currently sits in last place in the table with a record of 1-1-9. This has been a truly terrible season for Aston Villa, as they are now facing the very real possibility of being relegated at the end of the year.
Man City has been very strong on the road this year, as they have collected an average of 2 points per game. Aston Villa, on the other hand, has been putrid at home, managing just one lowly point so far this season in front of their home fans.
Aston Villa is currently in the midst of a 7 game losing streak that has completely derailed their season. Their most recent contest was a 3-1 loss to Tottenham. Man City, on the other hand, has won three out of their last four games.
Aston Villa has conceded 20 goals so far this season, including 7 in front of their home fans. Man City, on the other hand, has given up seven goals so far this season.
Most worrying to fans of Aston Villa is likely the fact that their team has been blanked in 36% of their games so far this season. The team has scored just three goals at home so far this year, which is the reason why they have such a horrible record.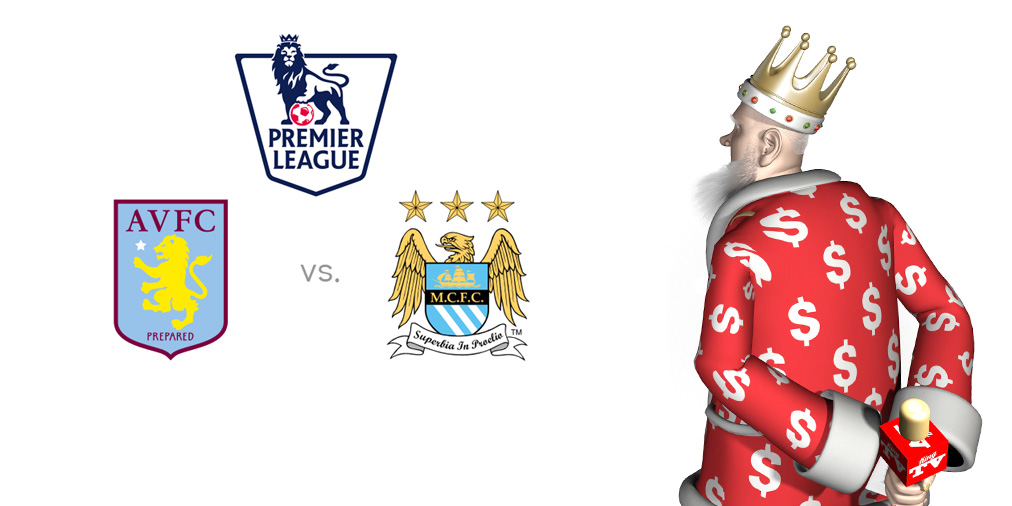 Here are the current odds for Sunday's game between Aston Villa and Man City:
Aston Villa, 8.00
Draw, 4.20
Man City, 1.44
As you can see, the bookmakers are giving Aston Villa a very small chance of winning this game at home against the powerful side from Man City. It is the English Premier League, which means that anything can happen, though don't go mortgaging your house if you are an Aston Villa supporter.