Arsenal Announce New Kit Deal With Adidas Starting in 2019/20
Published on October 8th, 2018
Written By:
Ned Wilson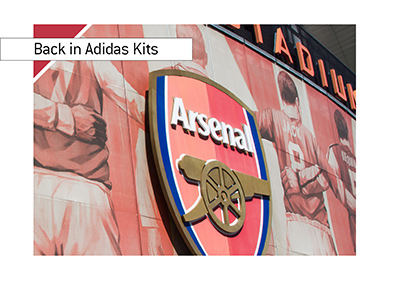 After Manchester United announced a new sponsorship deal with Adidas, the same has been done by Arsenal as the English Premier League giant announces that it plans to end its deal with Puma from the start of next season.
The reported value of the sponsorship deal is £60 million per season for five years, bringing total value of the deal to £300 million. The reported amount is still somewhat short of what Manchester United has been able to command in a deal with the same supplier worth £75 million per year, however, Arsenal will see their kit revenues double in comparison to the Puma deal, which was reported at £30 million per year.
Another big contract for the Premier League is not a surprise given the growth that the league is experiencing, especially in the fast growing Asian markets. It also shows that the companies are willing to pay a premium to associate themselves with the top teams in English football. Only six kit suppliers remain in the Premier League, down from eight in the last season, with smaller companies finding it increasingly hard to compete against the big ones. Under Armor and New Balance, albeit not such small companies, sponsor one team each, while the battle between Nike, Adidas, Puma and Umbro continues with the slow but certain establishment of dominance of Nike and Adidas who have for most parts locked in the big teams and are looking to further extend their presence in English football.