Race for Champions League: Arsenal welcome Manchester United
Published on May 5th, 2017 8:14 pm EST
Written By:
Cian Murray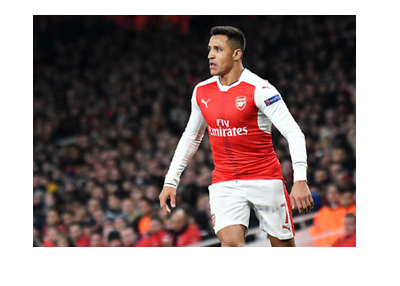 Remember the good old days when Arsenal versus Manchester United was a game that decided the title and warriors such as Roy Keane and Patrick Viera ensured that each one of these fixtures was a battle?
Those days are long gone; nowadays United versus Arsenal is a game that helps decide the destination of European qualification spots, but little more. Sure, both teams still have sizeable ambition and would like to be among the Premier League's elite, but they are nowhere near the summit.
This fixture quite simply doesn't excite in the way it used to. Whether The Gunners like it or not, North London now belongs to Spurs. All the while, it could also be argued that Manchester is being dominated by City.
These Premier League giants may not have fallen, but they are certainly stumbling against the ropes. Thus, looking at league history will give you very little idea of how this fixture will actually play out.
However, if history is your thing, you should probably know that Manchester United have won 22 of these Premier League encounters, while Arsenal have won just 12. Thus, the 10/3 on offer for The Red Devils may be enticing if you are student of history.
The draw is the same price and 15 of these sides' Premier League matches have ended with both teams gaining a point. United have been incredibly difficult to beat this season, but they haven't been difficult to draw against.
In fact, Mourinho's men have earned far more draws than any other side chasing Champions League football. Arsenal has been hit and miss - looking like world beaters in some games but being completely abject in other fixtures.
In other words, Arsenal has been Arsenal. However, Arsene Wenger's men did win 3-0 against United in this fixture last season, so who knows, they may have the upper hand here. If you want to back them based on this logic, you will get a price of even.
One man who never fails to perform for them is Alexis Sanchez. The Chilean forward hasn't always looked happy this season, but he has always given his all. That is more than what can be said for many Arsenal players.
He is priced at 4/1 to get the opening goal in this fixture and we certainly wouldn't be betting against it. Danny Wellbeck would love to score against his old club and he is 11/2 to get the first goal.
Marcus Rashford has been stepping up to the plate for United in recent weeks and he is priced 15/2 to get the first and that's where our cash is going.