Can Anthony Joshua Set Up Mega-Bout Against Winner of Fury/Wilder?
Published on December 4th, 2019 5:38 pm EST
Written By:
Dave Manuel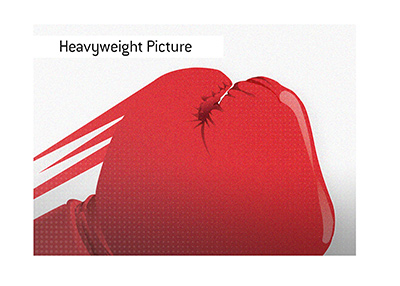 There are a tremendous number of moving parts at the top of the Heavyweight picture in boxing right now.
This weekend, Andy Ruiz Jr. will be taking on Anthony Joshua in Saudi Arabia. This bout comes a few months after Ruiz Jr. shocked the world by knocking out Anthony Joshua.
In February of 2020, Deontay Wilder will be taking on Tyson Fury, likely in Las Vegas. This is a rematch of their first bout that ended in a split decision draw. Many people felt as though Fury won that fight, though Wilder did score a couple of knockdowns.
The contract between Fury and Wilder called for both men to win two interim fights before they fought again. Both men handled their business and posted two wins, though Fury had a heck of a tough scrap against Otto Wallin.
A win is a win, however, and Fury earned his rematch against Deontay Wilder.
-
All four men are in the mix for bouts in the second half of 2020.
The big money fight is Anthony Joshua vs the winner of Wilder/Fury, though Joshua already choked once against Ruiz Jr. How will he respond to getting knocked out by somebody who was given practically no chance of winning?
Meanwhile, the Wilder/Fury fight could go in either direction. Wilder has looked sharper than Fury in recent fights, and the large cut over Fury's eye will likely be a concern against the hard-hitting Wilder.
-
Let's take a look at the odds for the two upcoming fights, courtesy of a major bookmaker:
Andy Ruiz Jr., +185
Anthony Joshua, -200
Deontay Wilder, +110
Tyson Fury, -137
Now, here are the odds for potentially Wilder/Joshua and Fury/Joshua fights:
Deontay Wilder, -161
Anthony Joshua, +120
Anthony Joshua, +138
Tyson Fury, -175
There are no odds currently available for a Ruiz Jr/Wilder or Ruiz Jr/Fury fight, as most people assume that Ruiz Jr. simply doesn't have the star power to command a fight against either man.
-
The boxing community is hoping that Joshua defeats Ruiz Jr. this weekend, setting up a match between him and the winner of Fury/Wilder.
Ruiz Jr., however, has shown that he loves to spoil the best-laid of plans.