Will Mega-Fight Between Joshua and Fury Happen?
Published on September 16th, 2021 12:33 pm EST
Written By:
Dave Manuel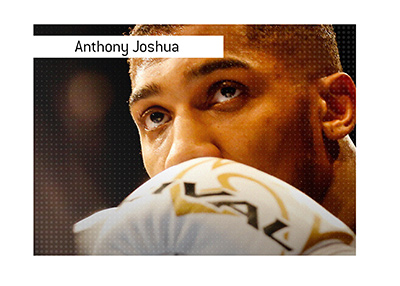 There are many moving pieces at the top of the Heavyweight picture in boxing right now.
Anthony Joshua and Tyson Fury were supposed to be fighting, though Deontay Wilder was able to secure a third fight via Tyson Fury via an arbitrator, so the "super mega" fight between Anthony Joshua and Tyson Fury had to be postponed/scrapped.
Instead, Anthony Joshua will be making a title defense against the very tough Oleksander Usyk later this month, while Tyson Fury and Deontay Wilder will be fighting their trilogy bout in October.
There is plenty at stake, especially in the Fury/Wilder bout, as the winner of that fight will face the winner of Joshua/Usyk, unless something unexpected happens.
Joshua is a major draw in Europe, so the winner of Fury/Wilder III will be in line for a massive payday.
If Fury and Joshua end up fighting for the Heavyweight title, the fight will likely be the biggest in Heavyweight history - even bigger than the fights of old involving Mike Tyson.
There is a mountain of money on the line, so it will be interesting to see how things play out.
Most people are focused on Anthony Joshua, and wondering if he'll be able to come through with a win over the tough Usyk.
Joshua has cracked before, and people are wondering if he will crack again.
-
Tyson Fury is a big favourite to defeat Deontay Wilder in October - this isn't a surprise, as Fury dominated Wilder in the second fight. It's hard to imagine any changes that Wilder can make to produce a different outcome.
For this reason, Fury is a favourite over Joshua in a hypothetical match-up, while Joshua would be a favourite over Wilder.
Here are the current betting odds for both potential match-ups involving Joshua as of this moment, courtesy of a major offshore bookmaker:
Anthony Joshua, -166
Deontay Wilder, +130
Anthony Joshua, +138
Tyson Fury, -174
-
Let's hope that we gain some clarity over the next couple of weeks of Heavyweight fights, and that we can finally get a "mega fight" at the top of the Heavyweight division in early 2022.