The Favourites to Win the 2018 World Cup in Russia
Published on November 8th, 2017
Written By:
Ariel Noel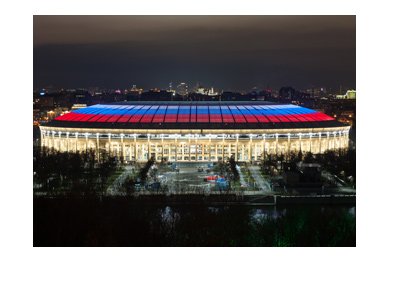 The qualifications for the upcoming World Cup 2018 in Russia are almost complete. Aside from Argentina, who needed a touch of Lionel Messi magic to help them reach the tournament final, and Netherlands, who had a dismal campaign and did not make it, most of the usual suspects went through qualifying with ease.
The winners of the 2014 Brazil tournament, Germany, are the slight favourites to win again in Russia, closely followed by France and Brazil. Spain, Argentina and Belgium are strong contenders as well, according to the bookies.
Here is a list of nations with strongest odds to win the 2018 World Cup:
Germany: 5/1
France: 11/2
Brazil: 11/2
Spain: 7/1
Argentina: 8/1
Belgium: 10/1
Italy: 20/1
England: 20/1
Portugal: 20/1
Columbia: 33/1
Uruguay: 33/1
Russia: 40/1
Croatia (not yet qualified): 40/1
Mexico: 66/1
Switzerland (not yet qualified): 80/1
--
The tournament gets underway on June 14th, 2018 and the final will be played on July 15th, at the Luzhniki Stadium in Moscow.
Who do you think has the best chance of winning?
France is in form and stacked with great players. Brazil have a strong incentive of avenging their historic loss on home soil. Belgium have an incredible generation of players and a point to prove. Messi has not won a World Cup and he will probably be at his best. England have a strong team these days. Or will it again be the well-oiled German machine sitting on the throne?
We shall find out soon!