Sizikova Detained in Paris on Thursday Night
Published on June 6th, 2021 1:18 am EST
Written By:
Dave Manuel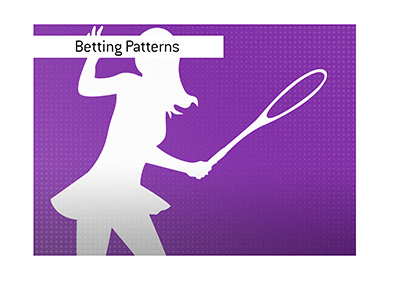 The tennis world has been rocked by another scandal.
Late Thursday evening, 26-year-old Yana Sizikova was arrested in Paris, France on charges of sports corruption and fraud in an organized group.
According to the Paris prosecutor's office, the acts may have been committed in September 2020 at the French Open at Roland Garros.
In that match, Sizikova and her opponent, Madison Brengle, lost their first-round content against Christina-Andreaa Mitu and Patricia Maria Tig, 6-7, 4-6.
-
According to reports, tens of thousands of Euros were bet on Mitu and Tig during a Sizikova service game that took place near the end of the match.
In tennis, the serving player or team has a big advantage, so betting on Mitu and Tig would have yield a nice payout.
During this service game, Brengle and Sizikova lost four straight points, which included two double-faults.
French authorities were soon alerted to the betting patterns, and an investigation was soon opened.
-
Sizikova was arrested soon after losing a first-round doubles match at the 2021 French Open.
Sizikova's doubles partner at the 2020 French Open, Madison Brengle, has not been suspected of any wrongdoing.