New York Yankees, Los Angeles Dodgers Co-Favorites To Win Title
Published on June 24th, 2020 2:28 pm EST
Written By:
Dave Manuel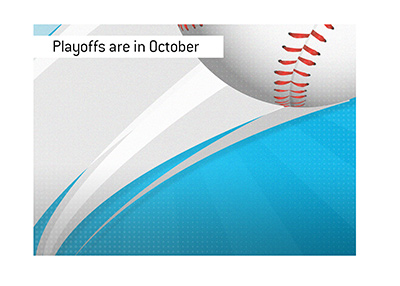 Baseball is back on!
Despite the Coronavirus and months of unsuccessful negotiating between the two sides, Major League Baseball will be returning for the 2020 season.
In total, 60 regular season games will be played, as well as a regular playoff schedule.
The two sides have agreed to scheduling and health protocols, so things are a definite go.
Training camps will get underway on July 1st, with a return to play targeted for July 23rd or July 24th.
The regular season will end in late September, with the playoffs getting underway in October.
Fans will not be present at games. There is no word as of yet as to where the games will take place.
-
The New York Yankees and Los Angeles Dodgers are the co-favorites to win the World Series, with teams like the Astros and Braves trailing close behind.
The 60-game schedule poses some interesting challenges. If you are a favored team and get off to a slow start, your season could be over before you know it.
On the other hand, a perceived weaker team could get into the playoffs as a result of one hot stretch, which is why this season will be so fascinating.
-
Let's take a look at the odds to win the World Series, courtesy of Bet365:
Source: Bet365
Time Stamp:
June 24th, 2020 2:20 pm EST
Odds Subject to Change
New York Yankees, 4.75
Los Angeles Dodgers, 4.75
Houston Astros, 7.00
Atlanta Braves, 13.00
Minnesota Twins, 14.00
Washington Nationals, 17.00
Tampa Bay Rays, 17.00
Philadelphia Phillies, 21.00
St. Louis Cardinals, 21.00
New York Mets, 21.00
Milwaukee Brewers, 26.00
Boston Red Sox, 26.00
Chicago Cubs, 26.00
Cleveland Indians, 26.00
Cincinnati Reds, 26.00
Oakland Athletics, 31.00
Chicago White Sox, 31.00
LA Angels, 34.00
Arizona Diamondbacks, 41.00
San Diego Padres, 41.00
Texas Rangers, 67.00
Toronto Blue Jays, 67.00
Colorado Rockies, 151.00
San Francisco Giants, 251.00
Pittsburgh Pirates, 251.00
Seattle Mariners, 301.00
Detroit Tigers, 501.00
Baltimore Orioles, 501.00
Miami Marlins, 501.00
Kansas City Royals, 501.00