Chattanooga Lookouts Had Zero Hits and Seven Runs
Published on April 10th, 2023 1:11 pm EST
Written By:
Dave Manuel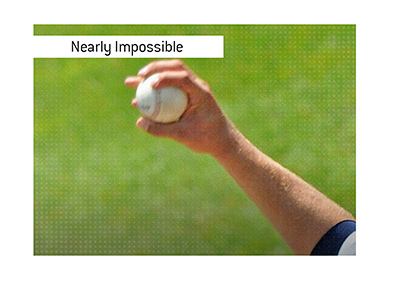 In the history of Major League Baseball, six teams have tossed no-hitters and lost the game.
In minor league baseball, this number is slightly higher, as ten teams have tossed no-nos and lost the game.
On Saturday, April 8th, 2023, the weirdest no-hitter in the history of baseball took place.
The Rocket City Trash Pandas (Double-A affiliate of the Los Angeles Angels) were playing host to the Chattanooga Lookouts, who are the Double-A affiliate of the Cincinnati Reds.
Coleman Crow of the Rocket City Trash Pandas was electric on the evening, tossing six innings of no-hit baseball.
The Trash Pandas were enjoying a comfortable 3-0 lead entering the final inning of play (it was a seven inning game due to the fact that the two teams were playing a double-header).
Crow came out of the game, and that's when complete chaos broke loose.
-
Chattanooga would score SEVEN runs in the top of the 7th inning, despite getting zero hits.
Here is how Chattanooga scored seven runs with zero hits in the top of the seventh inning:
1. Walk.
2. Walk.
3. Pop out.
4. Walk.
5. Strike-out.
6. Walk. (one run scored)
7. Error. (three runs scored)
8. Hit by Pitch.
9. Hit by Pitch. (one run scored)
10. Walk. (one run scored)
11. Wild Pitch. (one run scored)
-
Rocket City would score two runs in the bottom of the ninth, eventually losing by a score of 7-5.
-
This is a result that will almost certainly never happen again, and anybody who was at the game witnessed history.
Scoring seven runs on ZERO hits is nearly impossible.
-
In the second half of the double-header, Chattanooga would manage just one hit and lose 3-0.
So, at the end of the day, Chattanooga would split a double-header with just ONE hit on the day.
Amazing.
Here is the
box score
from the game.