Tyson Fury Small Favourite to Defeat Wilder in Rematch
Published on September 15th, 2019 8:36 pm EST
Written By:
Dave Manuel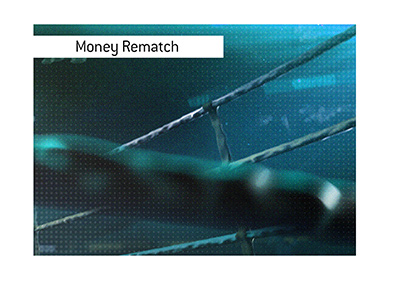 Tyson Fury needed absolutely everything in his bag of tricks to defeat Otto Wallin last night.
Fury was expected to mop Wallin in what was called a tune-up fight, though the feisty Swede had other plans.
The fight took a sharp left turn for Fury in the early rounds after Wallin opened up a large cut above Fury's eye. With the prospect of the fight being stopped early hanging over Fury's head, he turned it on, eventually gutting out a decision victory over Wallin.
The fight was entertaining and dramatic, though it left many wondering - will Wilder and Fury still have their planned rematch in February?
The answer? Almost certainly, as there is just too much money on the line, and there is really nobody else for each man to fight, especially given that Ruiz and Joshua are still left to fight this year.
According to reports, both Wilder and Fury stand to make a reported $30 million from a rematch, and it will certainly be one of the biggest PPV fights of 2020, if not the absolute biggest. Unless something unexpected happens, this is the fight to make.
You also have the drama of the first fight, which resulted in a draw (even though most people felt as though Fury did enough to win). Who can forget Wilder flattening Fury, only for the "Gypsy King" to seemingly rise from the dead, getting up just before the referee's 10 count. There is more than enough drama to go around in any potential rematch.
In one corner, you have the hard hitting Wilder, who has still yet to suffer a loss.
In the other corner, the thinking man's fighter, Tyson Fury, who has overcome a number of obstacles to return to the top of the boxing world.
This fight sells itself.
-
There is word that promoters are planning for a February date for the rematch. Let's take a look at the current betting odds for this fight, courtesy of Bet365:
Source: Bet365
Time Stamp:
September 15th, 2019 7:58 pm EST
Odds Subject to Change
Deontay Wilder, 2.10
Tyson Fury, 1.72
As you can see, this is about as close as you can get, as the fight is essentially a coin flip.
Which fighter will learn more from their first contest? Will Wilder narrow the small gap between the two fighters (based on the opinion of most people), or will Fury get even better?