Deontay Wilder Trigger Immediate Rematch Clause
Published on March 1st, 2020 1:11 pm EST
Written By:
Dave Manuel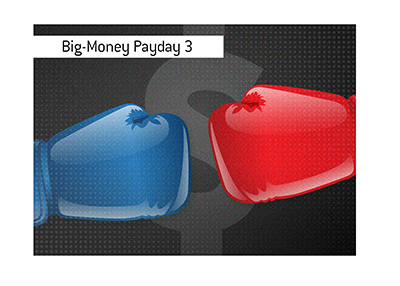 The plans for a Tyson Fury vs Anthony Joshua mega-fight will need to be put on hold, at least for the time being.
Deontay Wilder, who lost to Tyson Fury in February of 2020, has activated the immediate rematch clause in his contract, which means that he and Tyson Fury will be stepping into the ring for a third time, likely in the summer of 2020.
While Wilder was thoroughly destroyed in the second fight, the lure of another big-money payday was too hard for him and his team to turn down, so they will be trying their luck against Fury once again.
It's hard to imagine that things will go significantly differently in their third fight, especially if the contest happens sooner rather than later. It's clear to anybody with eyes that Fury is the superior boxer, and if Wilder doesn't score the knockdown early, he will likely be in big, big trouble once again.
For Fury and his team, he is likely more than happy to take another fight against Wilder, as he likely is supremely confident that he will win once again.
Wilder, for his part, blamed his poor performance on his heavy walk-out costume, which he claims exhausted his legs before he even got to the ring.
Many observers believe that this excuse is nonsense and that Wilder was simply looking for an excuse after he was thoroughly thrashed by Tyson Fury.
-
The bookmakers, in what should be no surprise, believe that Tyson Fury will handily win the third fight.
Here are the current betting odds as of this moment, courtesy of Bet365:
Source: Bet365
Time Stamp:
March 1st, 2020 1:05 pm EST
Odds Subject to Change
Tyson Fury, 1.28
Deontay Wilder, 3.50
This goes to show how much the second fight changed things, as Fury and Wilder were a coin flip going into the second contest.
The problem for Deontay Wilder is that he simply has too much ground to make up over too short of a period of time. Fury outboxed Wilder in both of their first two fights, and clearly has figured out Wilder's Kryptonite, which is using his jab to mitigate Wilder's power and avoiding the big shots early on.
In addition, Fury has clearly shown that he still has a tremendous chin, which is bad news for a fighter like Wilder who goes for the knockout early and tires quickly if he doesn't get it.
-
After all of the hype behind the second fight, promoters are going to have a much harder time selling this contest to fans, as Fury has arguably won both of the first two fights, with the second coming in decisive fashion.