Can Tiger Woods Maintain His Strong Form in 2019?
Published on August 14th, 2018 7:50 pm EST
Written By:
Dave Manuel
Click Here To Bet on 2019 Masters Tournament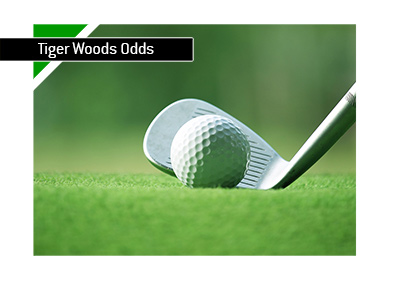 Tiger Woods seems to be back.
After an embarrassing array of personal issues and health problems seemingly ended his career, Tiger Woods bounced back in a big way in 2018.
Prior to 2018, the question was: would Tiger Woods ever win a major title again? With back issues, swing problems and chronic inconsistency, the days of Tiger Woods dominating tournaments seemed far behind us.
In 2018, however, things suddenly clicked for the former undisputed King of the golf world. In fact, Tiger Woods was in serious contention to win both the Open and PGA Championships on the final day of play, but was eventually unable to close the deal.
The flashes of the old Tiger Woods were certainly present, however, and it seems as though Tiger Woods has at least one more major in him. He seems healthy and happy, and his swing seems to be coming together. There are still some issues in his game to work out (as he freely admits), though he seems to be close to bringing it all back together again. Could we get another Tiger Woods major in the future? A year or two ago, this question seemed laughable. Now it seems to be just a matter of time before Tiger wins another big tournament.
-
As Tiger's scores dropped over the past few months, his odds to win tournaments shrunk as well.
A year ago, Tiger's odds to win the PGA Championship likely would have been over 100/1. Now, with his newfound confidence, Tiger is suddenly a contender once again.
This is evident in the odds for the 2019 Master's tournament, which is the first major tournament of the 2019 calendar.
As of this moment, Tiger Woods has the fifth best odds to win and is right in the mix along with the rest of the top players in the world.
Let's take a look at the current betting odds, courtesy of Bet365:
Source: Bet365
Time Stamp:
August 14th, 2018 7:42 pm EST
Odds Subject to Change
Jordan Spieth, 10/1
Dustin Johnson, 13/1
Rory McIlroy, 13/1
Justin Thomas, 15/1
Tiger Woods, 15/1
-
Tiger Woods' reinvigoration is bad news for the rest of the field and great news for tournament organizers and sponsors.
After many years, Tiger Woods finally seems to be back.