Heavyweight Title Fight a Coin Flip
Published on July 12th, 2020 11:59 am EST
Written By:
Dave Manuel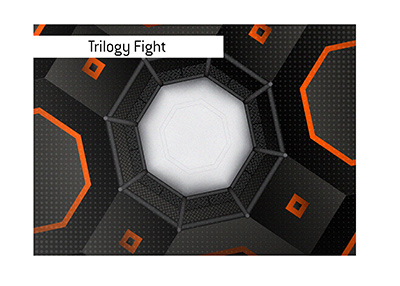 On Saturday, August 15th, 2020, Stipe Miocic and Daniel Cormier will meet up for the third and likely final time.
The title fight, which will headline UFC 252, will take place at the Apex Center in Las Vegas, Nevada.
Daniel Cormier has strongly hinted that he will be retiring after the fight, win or lose.
Stipe Miocic, who is also a firefighter, is nearing the age of 40, so his days in the promotion might be numbered as well.
For these two reasons, the third fight between Miocic and Cormier seems to have taken on a greater deal of weight and importance.
-
The first fight between the two men ended quickly, with Cormier catching Miocic and finishing him off with ground and pound.
The second fight was a war of attrition, with Cormier easily winning the fight before succumbing to Miocic's withering body attack.
Cormier has made no secret of his strategy for the third fight - take Miocic down and keep him there.
Miocic, on the other hand, will obviously be looking to keep the fight standing.
Miocic and his team hatched an effective plan for the second fight against Cormier - punish the former champion with liver shots, opening up Cormier's head to an attack.
Cormier, on the other hand, got carried away in the second fight, and easily could have coasted to victory had he relied on his wrestling in the later rounds.
-
Miocic is notoriously tough, while Cormier has a well-rounded game that will be hard to beat if he decides to rely on his wrestling.
Does Cormier want to score another knockout against Miocic, or will he fight a more strategic fight? That's the question going into UFC 252.
Given how important legacy is to Cormier, I would imagine that he won't be interested in scoring style points in the trilogy fight - instead, he'll simply want the win.
-
Here are the betting odds for the trilogy fight between Cormier and Miocic, courtesy of Bet365:
Source: Bet365
Time Stamp:
July 12th, 2020 11:54 am EST
Odds Subject to Change
Stipe Miocic, 1.90
Daniel Cormier, 1.90