Major League Baseball Unveils Tweaked Baseball To Bring Down Runs
Published on March 29th, 2021 5:34 pm EST
Written By:
Dave Manuel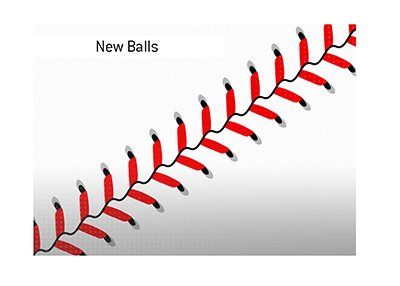 Over the past couple of seasons, baseballs have been absolutely flying out of yards in Major League Baseball.
In fact, in 2019 (which was the last full season of Major League Baseball), the league combined for 6,776 total home runs, which was an all-time record.
Fans love to see home runs, though purists of the game were not happy.
Major League Baseball investigated and found out that the balls that they were using had "less drag" than they wanted, which resulted in an increased number of home runs.
So, "tweaks" were made to the balls in the offseason in order to increase drag and decrease the bounciness of the ball.
-
According to ESPN, there has been a decrease in preseason runs and home runs so far, so the changes might be having an impact.
According to ESPN, the number of runs per game this preseason has dropped to 9.4, down from 10.5 in 2019. ESPN notes that over the past four preseasons, teams have combined for an average of 10 runs per game.
In addition, home runs per game have dropped to just 1.11, which is the lowest total since 2017.
-
Will this reduced scoring translate into the regular season?
If so, how long will it take the books to adjust their lines?
These are things that professional bettors are considering right now, as the regular season is set to begin in just a couple of weeks.
Source: ESPN.com -
Scoring, home runs down in spring training with new balls in play