Can Andreescu Upset Serena Williams in US Open Final?
Published on September 6th, 2019 3:43 pm EST
Written By:
Dave Manuel
Click Here To Bet on Williams vs Andreescu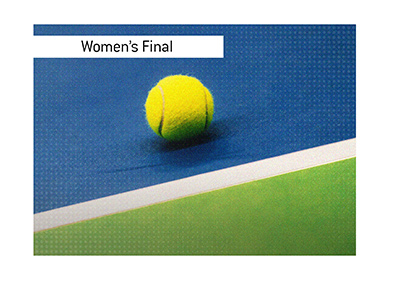 The women's US Open Final has now been set, with Serena Williams taking on Canadian Bianca Andreescu.
Serena Williams is the clear favourite heading into the Final, as she has a wealth of experience and has a large assortment of major titles under her belt. Serena is used to playing under the bright lights.
Bianca Andreescu, on the other hand, is just 19 years of age, and prior to this deep run in the US Open, had gone as far as the second round in a Grand Slam tournament. Andreeescu is just a few years removed from her professional debut.
Andreescu has had a number of tough matches in a row, including going to three sets against E. Mertens and T. Townsend.
Serena Williams, on the other hand, has had a much easier path to the finals, and should have plenty of energy when she steps on center court on Saturday.
While Andreescu is certainly the big story of the tournament, Serena Williams continuing to assert her dominance is another big story, as she is just a few years removed from the birth of her first child. In short, it's almost too bad that there has to be a loser in this match, though both women aren't going anywhere anytime soon.
-
Let's take a look at the odds for this match, courtesy of Bet365:
Source: Bet365
Time Stamp:
September 6th, 2019 3:42 pm EST
Odds Subject to Change
Bianca Andreescu, 3.40
Serena Williams, 1.33
Total Games 2-Way
Under 20.5, 1.90
Over 20.5, 1.80
Set Betting
Andreescu 2-0, 5.50
Williams 2-0, 1.83
Andreescu, 7.00
Williams, 3.75
First Set Winner
Andreescu, 2.75
Williams, 1.40
-
Can Andreescu win her first Grand Slam title, or will Serena Williams add another to her collection?