National League Owners Voted Down $115 Million Sale To Tampa Bay Group
Published on August 14th, 2022 1:09 pm EST
Written By:
Dave Manuel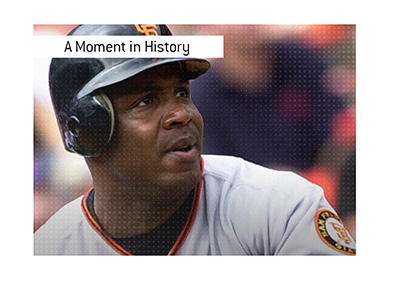 The San Francisco Giants were within an eyelash of moving to Tampa Bay for the 1993 season.
In fact, the deal was done - then-owner Bob Lurie had agreed to a deal to sell the team to a Tampa Bay group for $115 million.
This group would have moved the Giants to Tampa Bay for the 1993 season, and the San Francisco Giants would have become the Tampa Bay Giants.
The Tampa Bay Giants would have played in the Florida Suncoast Dome.
Lurie was frustrated that the team wasn't able to get a new ballpark built for them, and he decided to sell the team instead.
This would have meant no Barry Bonds in San Francisco.
This would have meant that the Giants' fans would have missed out on multiple World Series titles.
-
The other owners in the National League got to decide the fate of the Giants, and they weren't having a move to Tampa Bay.
The other National League owners voted down the proposal 9-4.
Fans in San Francisco were in shock - how could the team have been so close to leaving?
One thing for sure - a new owner for the team had to be found.
An owner who wouldn't move the team.
In the end, an investor group, led by Safeway CEO Peter Magowan, agreed to buy the team for $100 million.
Lurie had zero leverage and was hated by people in San Francisco, so he took the $100 million and moved on.
-
Fans weren't happy and Magowan needed to make a splash, which is why he lured Barry Bonds away from the Pittsburgh Pirates with a lucrative offer.
In addition, Candlestick Park would be renovated, though the owners would eventually get a new stadium (Oracle Park) built in the late 1990s, and the Giants would start playing in their new park in 2000.
The San Francisco Giants would go on to win titles in 2010, 2012 and 2014, making them just the second NL team in history to win three titles in five years.
-
In the end, Magowan and his team would completely turn around the franchise.
As a result, Magowan is very fondly remembered by fans of the San Francisco Giants.