Rafael Nadal Favoured To Win Another French Open Title Against Thiem
Published on June 8th, 2019 11:36 am EST
Written By:
Dave Manuel
Click Here To Bet on Rafael Nadal vs Dominic Thiem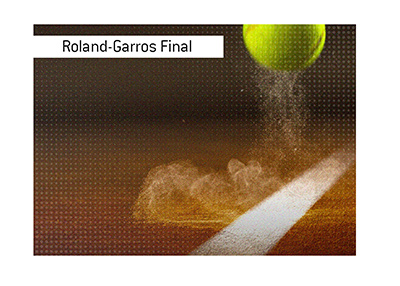 Can Rafael Nadal, the King of Roland-Garros, add yet another French Open title to his resume on Sunday afternoon when he takes on Dominic Thiem?
Rafael Nadal is the best clay court tennis player of all time - of that, there is no doubt. If Nadal is entered into a clay court tennis tournament, he is the automatic favourite to win.
Nadal already has an amazing 11 French Open titles under his belt and will be gunning for a 12th on Sunday. This would also be Nadal's third straight French Open title in a row.
Not bad for a guy that many figured was done a few years ago after succumbing to a rash of injuries.
Standing in Nadal's way will be Dominic Thiem, who earned his way into the finals after a thrilling victory over Novak Djokovic. It was a very tiring victory for Thiem, however, and it will be interesting to see what kind of strength he can muster up for the finals.
Nadal, on the other hand, had an easy time against Roger Federer, winning in straight sets. In short - Nadal is going to be nicely rested for Sunday.
-
Unsurprisingly, Nadal is a big favourite to win on Sunday - here are the betting odds, courtesy of Bet365:
Source: Bet365
Time Stamp:
June 8th, 2019 11:28 am EST
Odds Subject to Change
To Win
Dominic Thiem, 4.50
Rafael Nadal, 1.22
Set Betting
3-0 Thiem, 13.00
3-1 Thiem, 10.00
3-2 Thiem, 10.00
3-0 Nadal, 2.10
3-1 Nadal, 3.75
3-2 Nadal, 6.50
Total Games
Under 35.5, 1.83
Over 35.5, 1.83
-
Will Rafael Nadal steamroll over Dominic Thiem in the finals, or will Thiem post the shocking upset?