Novak Djokovic Currently 3/1 To Win French Open
Published on May 21st, 2017 3:04 pm EST
Written By:
Dave Manuel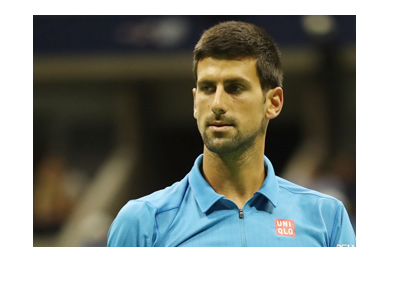 Can Novak Djokovic get back on track at the French Open? Punters certainly seem to think so, as the Novak Djokovic to Win French Open wager has proven to be extremely popular over the past couple of days.
Djokovic has stumbled over the past year, as he dropped his long held #1 ranking to Andy Murray. After a number of uneven performances, Djokovic blamed his struggles on "personal issues".
Punters believe that there is a good chance that Djokovic has moved beyond his issues, as they are backing him en masse for the upcoming French Open tournament.
Rafael Nadal is still the clear 4/5 favourite to win the event (as he is the King of Clay), though Nadal has also had a number of injury issues over the past number of years. Nadal plays a very grinding style of play, and this style takes its toll on the body.
Can a relatively fresh Djokovic reclaim his status as the top men's player in the world at Roland-Garros? Djokovic's performance in 2017 will certainly end up becoming one of tennis' most compelling stories this year.
-
Here are the odds for the top 5 men's players to win the French Open title as of this moment:
Rafael Nadal, 4/5
Novak Djokovic, 3/1
Dominic Thiem, 9/1
Andy Murray, 9/1
Stan Wawrinka, 12/1
While Andy Murray is the #1 ranked men's player in the world, clay is probably his worst surface and he isn't considered a favourite to win this tournament.
-
Can Novak Djokovic regain some of his old standing to take down this tournament? Will Rafael Nadal claim yet another French Open title? Will somebody else win?