Montreal Expos Were Baseball's Best Team in 1994
Published on September 19th, 2023 4:20 pm EST
Written By:
Dave Manuel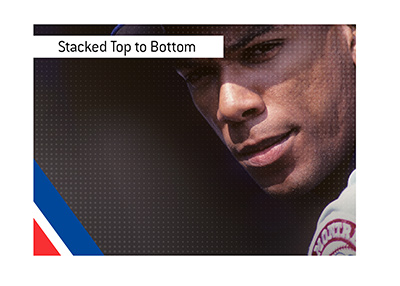 One of the great "what ifs" of the past thirty years in Major League Baseball:
What would have happened if a player's strike didn't end the 1994 season?
Baseball fans in Montreal can't help but be sick over the player's strike that wiped out the 1994 season.
Not only did the Expos have an excellent shot of winning the title, but they were also gaining momentum with their fan base and had a chance of having 2,000,000 fans come through their turnstiles that season.
Would the Expos franchise still be in Montreal if the strike hadn't happened?
It's definitely a possibility.
-
When the player's strike halted the 1994 season in its tracks, the Montreal Expos were baseball's best team, as they had a record of 74-40.
The Expos were rounding into dominant form, as they were 46-18 in the games leading up to the strike.
The Expos were on track for a 106 win season.
The team was stacked from top to bottom, boasting an electric line-up of hiters that were posting over 5 runs per game, as well as one of the best pitching staffs in all of baseball.
Ken Hill had 16 wins when the strike stopped the season, and was on track for 23 wins.
Pedro Martinez, still just 22 years of age, had a record of 11-5.
The rest of the starting rotation - Jeff Fassero, Butch Henry and Kirk Rueter - had a combined record of 23-12.
-
The Expos boasted an electric line-up of hitters that were all in their 20s.
Larry Walker had 86 RBIs when the season was halted and was on track for well over 100 RBIs.
Moises Alou was batting .339 and had 78 RBIs in 107 games.
Mike Lansing, Wil Cordero, Moises Alou, Marquis Grissom and Larry Walker all had well over 100 hits.
Marquis Grissom was a run scoring machine, as he had notched 96 runs in just 110 games.
There was not an easy out in the lineup.
-
The Expos were 6 games ahead of the very good Atlanta Braves when the strike halted the season.
The New York Yankees also had a very good team in 1994, as they were 70-43 when the strike halted the season.
There is a very good chance that the Expos would have squared off against the Yankees in the World Series, which would have been electric.
-
The Montreal Expos were given orders to dramatically pare their payroll after the 1994 season, and the team was absolutely dismantled.
Larry Walker left in free agency.
Ken Hill, John Wetteland and Marquis Grissom were all traded away.
The Expos finished in last place in 1995, and never recovered.
A decade later, they were in Colorado.