Floyd Mayweather Jr. -227 Favourite To Win Rematch
Published on July 24th, 2019 2:06 am EST
Written By:
Dave Manuel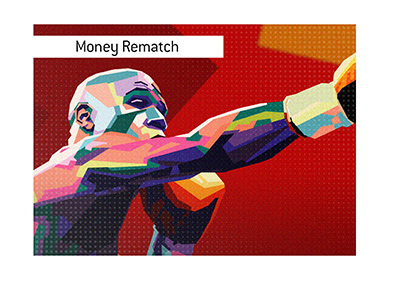 For somebody who claims to not want to fight again, Floyd Mayweather is sure doing a great deal of trying to secure a rematch against Manny Pacquiao.
After all, Mayweather pulled up to the Pacquiao fight this past weekend and took in the action firsthand.
Afterwards, he claimed that he wasn't interested in a rematch, but then he took to his Instagram account to took aim at his "haters" who claim that he is afraid to fight Pacquiao again.
According to Mayweather, Pacquiao is simply using Floyd's name for "clout", and that he already beat Pacquiao handily once.
Pacquiao and his supporters, however, point out that Manny had a torn rotator cuff injury in their first fight - an injury that was so bad, Manny's team says, that he could throw his right hand by the fourth round.
-
There is absolutely nobody that poses an interesting challenge for Mayweather right now - other than, of course, a healthy Manny Pacquiao.
The first fight generated so much money that it is hard to imagine Floyd not wanting to take this rematch. Though, it should be said that if Floyd is interested in maintaining his legacy (much of which is attached to his perfect record), taking a fight against Manny after so much time off might be a bad idea. After all, if we take the McGregor fight out of the equation (which was essentially an exhibition match), Mayweather hasn't fought in almost four years. While Floyd is arguably the best fighter of all time, that still seems like a bad idea.
-
So who would be the favourite in a rematch? Let's take a look at the current betting odds, courtesy of a major European sports book:
Floyd Mayweather, -227
Manny Pacquiao, +175
As you can see, Mayweather would still be a favourite to win, though the odds would be significantly worse compared to the first time that the two men stepped into the ring to face each other.
-
According to Floyd, he is happy in retirement and has no desire to return.
Can he really say no to another nine-figure payday? We'll soon see.