Mark Whiten and Jim Bottomley Share MLB RBI Record
Published on August 6th, 2023 5:13 pm EST
Written By:
Dave Manuel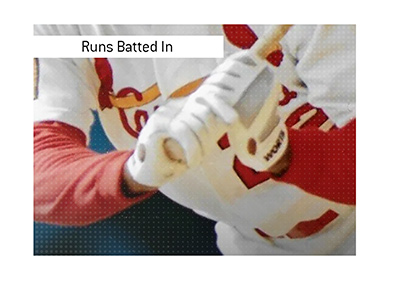 Mark Whiten and Jim Bottomley share the Major League Baseball record for most RBIs in a single game with a total of 12.
What makes Whiten's record more astonishing is the fact that he accomplished it in the "modern era" - meaning in the era of relief pitchers and 5-man starting pitcher rotations.
-
It was September 7th, 1993, and the 75-63 St. Louis Cardinals were on the road to take on the 68-72 Cincinnati Reds.
Mark Whiten was having a decent season, as the Blue Jays draft picked entered the game with a batting average of .254 and 18 home runs.
It was just one of those days for Whiten when everything was going right and he was seeing the ball straight out of the pitcher's hand.
In the first inning, Whiten got the festivities started with a grand slam off of Larry Luebbers to put the Cardinals up 4-0.
In the sixth inning, Whiten hit his second home run of the game, going deep to center field with two on.
In the seventh inning, Whiten went deep for his third home run of the game, this time with 2 onbase.
Finally, in his last at-bat of the game in the ninth inning, Whiten went deep with one on against Rob Dibble.
In total, Mark Whiten finished the game with 4 home runs and 12 RBIs, tying Jim Bottomley's major league record of 12 RBIs in a single game.
This record still stands to this day.
-
The funny thing about Whiten's record is that over the entirety of his 10+ year career, he only hit 105 home runs and had 423 RBIs, meaning that almost 5% of his total career production came in a single game against the Cincinnati Reds.
-
A few players in the modern era have come close to Whiten's record, though nobody has been able to top it over the past 30 years.
Will this record ever be broken?