MLB Season Would Start in July Under New Plan
Published on April 29th, 2020 6:01 pm EST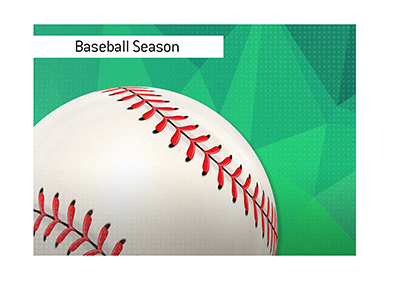 According to ESPN reporter Jeff Passan, Major League Baseball is hoping to return this summer (July) with a four-month regular season schedule that would include between 80 to 100 regular season games, as well as an expanded playoffs that would take place in November.
Under the proposed plan (that is obviously subject to change), the league would be divided into three regions for this year, with teams only playing teams from their region.
This would include an Eastern region, a Midwest region and a Western region.
So, for instance, teams like the Yankees, Red Sox and Blue Jays would only play each other. There are many natural rivalries in these regions, and this would reduce the need to travel. One of the biggest complaints that players have had is being away from their families during the Coronavirus outbreak, and this would solve many of those issues.
This is just one of a number of different options that are being floated to save the MLB season.
Under this proposal, the league would host their playoffs in November in warm-weather sites.
Proponents of this plan believe that a 100 game regular season and full playoffs could be played.
-
There are others who believe that a giant, multi-month tournament would be the way to go, with the regular season being scrapped.
Under these proposals, every single team in Major League Baseball would be eligible for the tournament, and we'd have some sort of a multi-month tournament to decide the winner.
-
The fact is that, with the warmer weather approaching, there is an increasing likelihood that Major League Baseball will be able to have a four-month regular season accompanied by a month-long playoff, especially if fans aren't allowed to be in attendance.
There is a tremendous amount of money involved, so you can be sure that league executives will figure something out so that Major League Baseball can return.