Season Continues To Be in Peril
Published on August 1st, 2020 2:52 pm EST
Written By:
Dave Manuel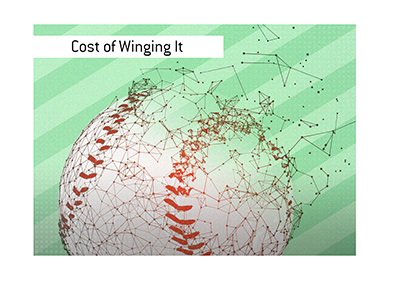 Major League Baseball Commissioner Rob Manfred did not mince any words on Friday.
If things don't change, the 2020 Major League Baseball season could be cancelled.
This came after a second MLB team - the St. Louis Cardinals - suffered an outbreak of the Coronavirus.
The first team - the Miami Marlins - had a number of their games postponed after an outbreak ravaged through a substantial portion of the team.
This is the direct result of the league and its players choosing to pursue a season without the use of a "bubble".
Leagues like the NBA and NHL elected to use "bubbles" in order to protect players from the Coronavirus, and the early returns are very good. Both leagues have managed to protect their players from the virus.
Major League Baseball and its player union, on the other hand, could never come to terms on the use of a "bubble". According to reports, the league wanted to host a "bubble" in Arizona, though the players turned them down.
Instead, we have a situation where teams are travelling around the United States, including some teams that are playing in Coronavirus "hotspots" such as Florida and Texas.
This is obviously an issue, as without the use of a "bubble", teams could be infecting themselves and the teams that they play against.
-
In reality, the league may be one more Coronavirus breakout away from at least suspending the season, and there remains a strong possibility that things could be shut down altogether.
In the end, this reflects extremely poorly on the MLB Commissioner Rob Manfred, the players and the owners.
The NBA and NHL spent an incredible amount of time and resources putting together their "bubbles", and they will almost certainly complete their seasons as a result.
Major League Baseball, on the other hand, seemingly decided to just wing it, and they may end up paying the ultimate price with a cancellation of their season.