Las Vegas Has Set Los Angeles Dodgers Win Total Line at 104.5
Published on February 20th, 2021 2:45 pm EST
Written By:
Dave Manuel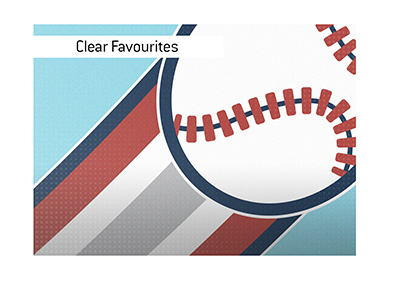 The Los Angeles Dodgers are good.
Very, very good.
The Dodgers are so good, in fact, that Las Vegas has assigned them a historically high betting win total as we near the start of the season.
The Los Angeles Dodgers have an over/under win total of 104.5 wins at most sports books as spring training gets underway.
This is tied for the highest ever win total with the 1999 New York Yankees.
That Yankees team ended up with a total of 98 wins, though they easily won the World Series, losing just one postseason game in the process.
It's not hard to see why the Dodgers are projected to be so good this season.
Let's start with their starting rotation, which now includes Clayton Kershaw, Walker Buehler and Trevor Bauer.
Their starting lineup includes four players that all have very good shots at reaching 30 home runs/100 RBIs this year - Mookie Betts, Corey Seager, Max Muncy and Cody Bellinger.
On top of that, the Dodgers don't really have many weaknesses in their lineup. Talented players like Justin Turner and Will Smith round out their lineup of hitters, while the team has a very deep bullpen as well.
It's not a surprise that the team is projected to have more than 100 wins this season, and it's not hard to see why they are the clear favourites to win the World Series.
-
Here are the full win totals as of this moment, courtesy of Caesars Sportsbook in Las Vegas:
Los Angeles Dodgers, 104.5
New York Yankees, 97
Atlanta Braves, 92
San Diego Padres, 92
Chicago White Sox, 90.5
Minnesota Twins, 89.5
New York Mets, 89
Tampa Bay Rays, 88.5
Oakland Athletics, 88.5
Houston Astros, 88
St. Louis Cardinals, 88
Toronto Blue Jays, 86
Milwaukee Brewers, 84.5
Washington Nationals, 84.5
Los Angeles Angels, 83
Cincinnati Reds, 81.5
Philadelphia Phillies, 81.5
Cleveland Indians, 81
Chicago Cubs, 79.5
Boston Red Sox, 77
Arizona Diamondbacks, 75.5
Miami Marlins, 73.5
San Francisco Giants, 73
Kansas City Royals, 71
Seattle Mariners, 71
Texas Rangers, 69.5
Detroit Tigers, 66
Baltimore Orioles, 64
Colorado Rockies, 62.5
Pittsburgh Pirates, 58