Sports Books Are Giving Logan Paul Ridiculous Odds To Win
Published on May 25th, 2021 7:13 pm EST
Written By:
Dave Manuel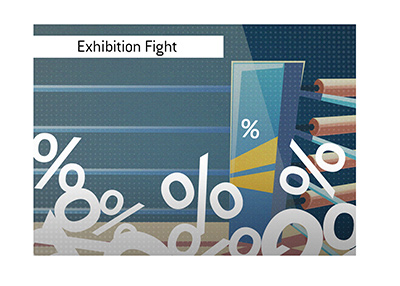 Many seasoned sports bettors regard the Floyd Mayweather vs Conor McGregor fight as the biggest gift that the sports betting gods ever gave them.
Thousands of rabid Conor McGregor fans bet on their favourite fighter, which resulted in the odds for the fight being comically close.
The 49-0 Floyd Mayweather, regarded as one of the best boxers of all time, going against a fighter with no professional boxing experience.
Conor McGregor fans thought he had a chance. Boxing fans knew he didn't.
-
Do we have a similar situation approaching with the Floyd Mayweather vs Logan Paul fight, set to take place on Sunday, June 6th?
Logan Paul is 0-1 as a professional boxer, while Floyd Mayweather is 50-0.
Logan Paul is young and hungry, though Floyd Mayweather has tons of experience and is still in very good shape.
Bookmakers are giving Logan Paul comically strong odds of 7/1 to win the exhibition match against Mayweather.
Based on these odds, Logan Paul should win 1 out of every 8 fights against Mayweather, which is ridiculous.
If Mayweather tries even slightly in this fight, he will win 100 out of 100 times.
-
In reality, sports books KNOW that Logan Paul has an army of fans that will back him in this fight, so they have priced the odds far away from reality, as they know that people will bet on him regardless.
In reality, Paul should be 100-1 to win at bare minimum, and even then I wouldn't take those odds.
-
Having said that, the fact that this fight is an exhibition would have me hesitating to bet too large.
In the Conor McGregor fight, Mayweather was looking to protect his perfect record, so he was going to make sure that he finished on top.
This fight is different, and anything could happen.
With that being said, Logan Paul is still hilariously priced at 7/1 to win.