Kirk Gibson Was a Prolific Two-Sport Star in College
Published on November 15th. 2022 7:41 pm EST
Written By:
Dave Manuel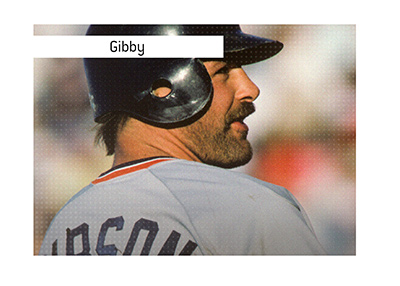 Kirk Gibson.
2x World Series champion. 17 seasons in the big leagues. Authored one of the most exciting moments in the history of Major League Baseball.
All of that almost didn't happen.
You see, Kirk Gibson was a prolific two-sport star in college.
In addition to being an excellent baseball player, Gibson was also an excellent wide receiver at the University of Michigan.
NFL scouts were so blown away by Gibson's talent, in fact, that they pegged him as a surefire first round pick in the 1979 NFL Draft.
Dallas Cowboys personnel director Gil Brandt declared that Gilbson was the best athlete in college football.
In addition to possessing great hands, Gibson was also really, really fast - he was clocked in at 4.25 in the 40-yard dash.
-
Most of the other teams in Major League Baseball were certain that Gibson would elect to play in the NFL.
After all, he had only played one season of college baseball, and was being pegged as a first-rounder.
Kirk Gibson, however, had a different plan.
Gibson reached out to the Detroit Tigers and told them that he would play for them, as they were his hometown team.
In exchange, Gibson asked for:
1) $150,000 bonus
2) The ability to finish out his football season at Michigan
The Detroit Tigers eagerly agreed to Gibson's asking price and took him with the #12 overall pick, much to the surprise of the rest of the league.
-
The gamble would pay off for the Tigers, as Gibson wou