Joe Nuxhall Started For The Cincinnati Reds at the Age of 15
Published on May 25th, 2023 1:30 pm EST
Written By:
Dave Manuel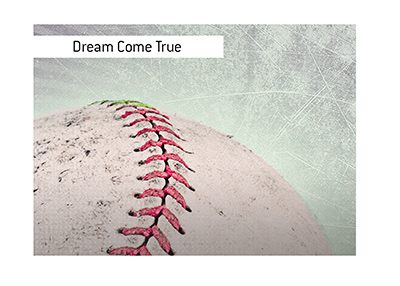 Imagine this scenario taking place.
In a game populated by the likes of Aaron Judge, Mike Trout and others - imagine them squaring off against a 15 year-old pitcher.
This is what happened in 1944, when 15 year-old Joe Nuxhall made a start for the Cincinnati Reds.
-
1944 was the height of the United States' involvement in WWII, so many of Major League Baseball's top players were missing.
Baseball, however, continued, and teams had to look far and wide to fill their rosters.
Nuxhall was too young to fight in the war, but NOT too young to play in the Major Leagues (at the time).
The Reds were impressed by Nuxhall, and ended up approaching the high schooler about a contract.
Would you like to play in the major leagues?
The Reds obviously didn't need to push too hard to sign Nuxhall, as it was a dream come true for the high schooler. Imagine telling his friends at school that he had just signed a contract to play with the Reds? They wouldn't have believed him.
-
As you can imagine, Nuxhall and his young arm didn't fare too well.
In his first and only appearance in 1944, Nuxhall lasted just 0.2 innings, allowing 2 hits, walking 5 and giving up 5 earned runs.
Nuxhall's ERA for the season would finish at a lofty 67.50.
-
Here's the thing about Nuxhall:
The Cincinnati Reds were right, and he was talented.
Nuxhall would return to the Reds at the age of 23, where he would enjoy a long 15-year run in the majors, where he would compile a record of 135-117 before retiring at the age of 37.
-
With the current rules, there is no way that a 15 year-old will ever play in the Major Leagues again, which makes Nuxhall's record unbreakable.