Tommy Fury Early Favourite To Hand Jake Paul His First Loss
Published on August 30th, 2021 9:26 pm EST
Written By:
Dave Manuel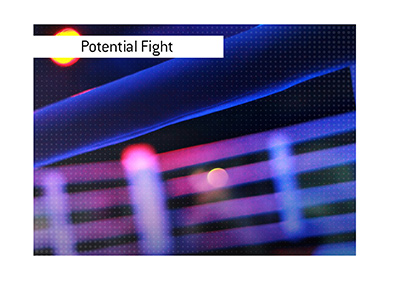 In the aftermath of Jake Paul's victory over Tyron Woodley last night, discussion quickly turned to the identity of Paul's next opponent.
There seems to be a very strong likelihood that Paul's next opponent will be Tommy Fury, half-brother of Heavyweight champion Tyson Fury.
The choice of Tommy Fury seems to make a great deal of sense. You'd have the addition of Tyson Fury to the storyline. The Fury's are quite popular in Europe, which would help bolster PPV buys, plus Tommy Fury is obviously very charismatic and well-spoken.
In addition, Fury doesn't have that much experience in a boxing ring, which the Jake Paul camp seems to look for in potential fights.
-
If this fight does get made, Jake Paul would likely at least start as the betting underdog.
How long this would stay that way would be the question - as we saw in the case of the Woodley fight, Paul's supporters bet heavily on Jake Paul to win, and this caused the odds to move quite dramatically in Jake Paul's direction.
-
According to a major European sportsbook, the odds for Fury/Paul currently look like this:
Jake Paul, 6/5
Draw, 22/1
Tommy Fury, 4/7
-
This fight would be unique in that it would mark the first time that Paul has fought an actual boxer.
Previous fights have included battles against former MMA stars, Youtubers and former NBA players.
There is always a chance that Paul elects to take a rematch against Tyron Woodley, though a fight against Tommy Fury seems to make sense if Paul wants to extend the PPV buys to the European market.