Hughie Jennings' Record Will Be Tough To Top
Published on April 29th, 2023 12:46 pm EST
Written By:
Dave Manuel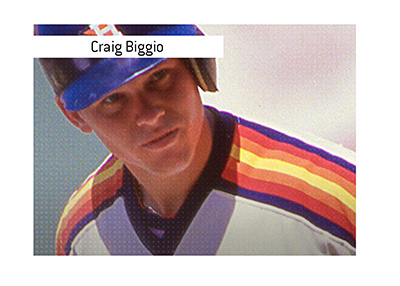 Prior to his retirement, Craig Biggio had a chance to break a record that had stood for a century.
Biggio finished his career with 285 HBP (Hit By Pitch), falling just short of the mark set by Hughie Jennings roughly 100 years earlier.
The current active leader in HBP is Anthony Rizzo, who has been hit by a pitch a total of 206 times in his career.
-
Hughie Jennings was a fantastic player, finishing his career with a batting average of .311 and 840 runs batted in.
Jennings would be posthumously inducted into the Baseball Hall of Fame in 1945.
Jennings would aggressively challenge pitchers in the batter's box, and he had zero problem getting hit by a pitch to get on base.
In 1896, Jennings was hit by a pitch a total of 51 times, which is a record that still stands to this day.
-
One of the biggest reasons why this record will be so hard to break is that Major League Baseball pitchers have much more control in this day and age compared to 100 years ago.
Check the box score of any MLB game from a century ago, and you will see an eye-popping amount of wild pitches and HBPs.
Hughie Jennings wasn't afraid to get plunked to get on base, as he was willing to win at any cost.
This attitude, coupled with wild MLB pitches and a long 27-year career, resulted in Jennings setting the all-time HBP mark.
-
Could Jennings' record be broken? Possibly, but it will be tough, given the quality of pitchers in this day and age.
In order to break the record, somebody would likely have to play a long 20-year plus career, which is rarer and rarer in this age of big money contracts.
In short, Jennings' record is likely safe for a long time.