Golovkin and Alvarez Set To Fight Again on Saturday Night
Published on September 11th, 2018 9:01 pm EST
Written By:
Dave Manuel
Click Here To Bet on Golovkin vs Alvarez 2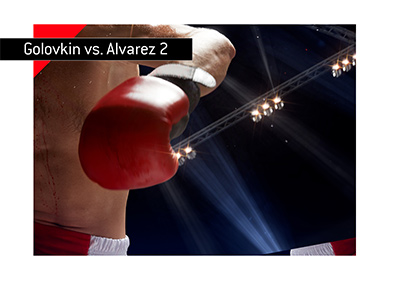 The biggest fight that boxing could possibly put on right now that doesn't involve Floyd "Money" Mayweather or Conor McGregor is a rematch between Saul Alvarez and Gennady Golovkin.
The first fight was extremely big, with the two men fighting to a very controversial draw. Even the most hardcore of Alvarez fans will likely admit that Golovkin won the fight - once again, the boxing world was mired in a judging controversy, as most felt as though Golovkin was robbed of a win.
So, here we are, exactly a year to the day of the first fight. There were real concerns that the fight wouldn't get made, especially after Canelo's issues with drug testing. Things have been figured out, however, and the two men will step into the ring on Saturday night to settle things once and for all (hopefully).
The two men were fairly evenly matched in terms of the odds heading into their first fight, though Golovkin is the clear favourite to win the second tilt. Here are the odds as of this moment, courtesy of Bet365:
Source: Bet365
Time Stamp:
September 11th, 2018 6:14 pm EST
Odds Subject to Change
Gennady Golovkin, 1.57
Saul Alvarez, 2.37
Draw, 21.00
Method of Victory
Golovkin by Decision or Technical Decision, 2.87
Alvarez by Decision or Technical Decision, 2.87
Golovkin by KO TKO or DQ, 3.25
Alvarez by KO TKO or DQ, 9.00
Draw or Technical Draw, 16.00
-
In combat sports such as boxing or the UFC, the rematch is usually won by the fighter who won the first tilt. Assuming that both fighters continue to improve while training for the second fight, the general idea is that the more talented fighter will win the second fight as well. That's why, unless the result of the first fight was a fluke, the winner of the first fight will usually win the second fight as well, and usually by a larger margin.
In the case of Golovkin vs Alvarez, there is no doubt that Golovkin won the first fight, so it shouldn't surprise you to see that he is the betting favourite to win the second as well.