Golovkin Opens as Small Favorite To Beat Alvarez in Rematch
Published on September 20th, 2017 1:22 pm EST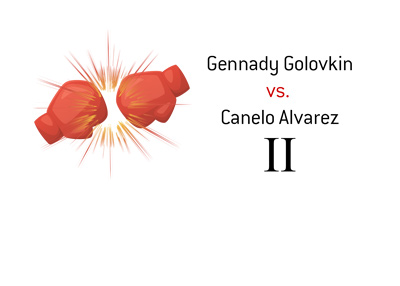 Thanks to a ridiculous result in their first fight, Gennady Golovkin and Canelo Alvarez will likely be stepping into the ring once again for a rematch.
Was the judging in the first fight rigged? Was there some sort of a payoff? Given Adalaide Byrd's criminal 118-110 score in favor of Canelo Alvarez, the fight ended in a draw, despite the fact that Golovkin CLEARLY won the fight. You could make an argument that the fight was close enough to finish in a draw, but there is no way that any knowledgable fight fan can argue for a 118-110 Alvarez card.
What does this mean? It means that Golovkin/Alvarez II is going to happen.
-
Gennady Golovkin was the favorite for the first fight and is an even bigger favorite for the second. Here are the current betting odds as of this moment:
GGG, -165
Alvarez, +135
As you can see, the odds are fairly close, though Golovkin certainly does have the advantage.
In the run-up to the last fighters, bettors pounded Golovkin, which resulted in his odds to win surging lower to -500.
The people who wagered on Golovkin to win, as you can imagine, were extremely disappointed by the result, as they felt that GGG had clearly done enough to win.
-
As this fight moves closer (there is a rumor that May 5th is being targeted), I would expect that the line will move more in Golovkin's direction.
There is just too much money on the line for this fight not to be made - with Mayweather now retired once again, there is no fight that comes even close to a rematch between GGG and Alvarez.