Average MLS Game Attendance Up by 13% in 2015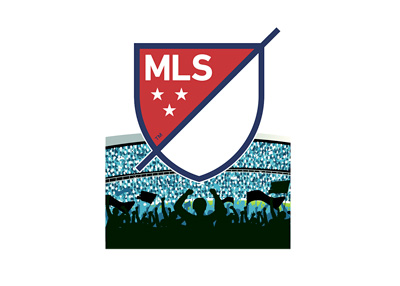 The MLS (Major League Soccer) is growing with every passing year. The 2015 regular season just ended and the average attendance numbers are up by 13% compared to last year.
An average MLS game was visited by 21,574 fans in 2015.
There are a few reasons why the attendance numbers have grown. In addition to the overall increase in public interest for the sport, the MLS has added two new teams this year, Orlando City and NYCFC, while taking away Chivas USA, who had the lowest attendance record last year.
Orlando and New York franchises were an instant success and ended up being the number two and number three MLS clubs with the largest live audience.
Also, Toronto FC added extra seating to their stadium, while San Jose has a new, higher capacity, stadium altogether.
Here are the average 2015 MLS club attendance numbers:
Seattle Sounders - 44,247
Orlando City SC - 32,851
New York City FC - 29,016
Toronto FC - 23,451
LA Galaxy - 23,392
Portland Timbers - 21,142
San Jose Earthquakes - 20,979
Houston Dynamo - 20,658
Vancouver Whitecaps - 20,508
Real Salt Lake - 20,160
Sporting Kansas City - 19,688
New York Red Bulls - 19,657
New England Revolution - 19,627
Montreal Impact - 17,750
Philadelphia Union - 17,451
Columbus Crew SC - 16,985
DC United - 16,244
FC Dallas - 16,013
Chicago Fire - 16,003
Colorado Rapids - 15,657
-
Bringing several star players to the league this season has also helped increase the MLS attendance numbers. Kaka, David Villa, Steven Gerrard, Andreas Pirlo, Didier Drogba and co. have all found their groove since arriving to the MLS.
The biggest question now is which superstars will be arriving to the league in 2016?
Considering all the positive momentum the MLS is enjoying, how much longer until we see top players in the prime of their careers moving to North America?
--
For the sake of comparison, here are the 2014/15 average attendance numbers for the big five European leagues:
German Bundesliga: 43,539
English Premier League: 36,176
Spanish La Liga: 27,021
French Ligue 1: 22,329
Italian Serie A: 22,213
--
MLS: 21,574
It is very possible that the MLS will surpass the Italian Serie A and the French Ligue 1 next season.
Major League Soccer is a force to be reckoned with.