Giants Current Favourites To Sign Harper, While Yankees Seen as Frontrunners for Machado
Published on February 11th, 2019 3:59 pm EST
Written By:
Dave Manuel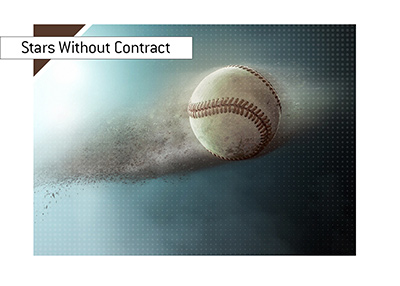 Despite the fact that Major League Baseball is making more money than ever, two of the league's brightest stars, Bryce Harper and Manny Machado, are still without contracts with spring training just a few short weeks away.
Is this collusion by the owners to drive down player salaries? Why haven't two of MLB's brightest stars signed contracts as of yet? One thing is for sure - Major League Baseball has an issue that they will need to fix going forward, as having Harper and Machado both unsigned as of this point is a bad look for the league.
The Washington Nationals reportedly offered Harper a $300 million, 10 year contract before the end of last season, though Harper and his agent reportedly turned down the deal. While the Nationals are still considered a contender to re-sign Harper, they are certainly not the favourites at this point. It seems as though both sides have moved on.
In the case of Machado, the Dodgers don't seem to be contenders to re-sign the star.
Heading into free agency, the Philadelphia Phillies were said to be clear favourites to sign one of either Harper or Machado. They are still contenders, though oddsmakers think that they are long shots to sign either of the players at this point.
The Yankees, with their deep pockets, are always in the market for a big star. They are considered the favourites at this point to sign Machado, as the composition of their team makes them uninterested in Harper.
Let's take a look at the current odds to sign Harper and Machado, courtesy of a major offshore sports book:
Odds to Sign Harper
Giants EVEN
Padres +250
Phillies +400
Dodgers +750
Nationals +1000
Odds to Sign Machado
Yankees -200
Padres +400
Phillies +500
White Sox +500
As you can see, the Giants have surged into contention to sign Harper, while the Yankees are the clear favourites to sign Machado.
In terms of fit, Machado and the Yankees make the most sense, as the Yankees have a positional need to fill and deep pockets with which to sign Machado.
Harper is a bit of a different story, as he plays a position in which there is more supply, though he is very easy to market and would instantly boost the value of any team that he signs with.
The Harper and Machado stories should both be concluded within a week or two.