Holbert's Streak Is Likely Untouchable - Forever
Published on April 15th, 2023 1:07 pm EST
Written By:
Dave Manuel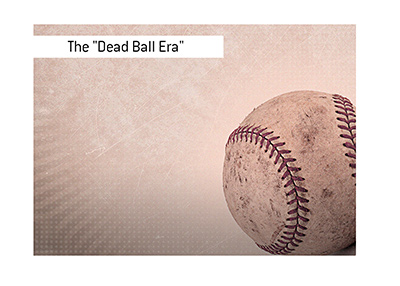 Meet Bill Holbert.
Holbert, who played for teams such as the Louisville Grays and Troy Trojans during his 13-year career in Major League Baseball, holds the dubious distinction of making 2,335 plate appearances without hitting a SINGLE home run.
This is a record that will almost certainly never be broken.
-
Bill Holbert, born in 1855, was a catcher who made his MLB debut in 1876 for the Louisville Grays.
This was a different era of baseball - back in those days, the baseballs used were terrible and the ballparks were massive.
The result?
Not too many home runs.
Holbert was particularly lacking when it came to power, as he managed a slugging average of just .237 over the course of his career.
During his 13 years in the league, Holbert hit .208 while batting in 144 runs.
Holbert, however, was a good defensive catcher, which is why he played in the league for so long.
-
Over the course of his career, Holbert had just 48 extra-base hits - 41 doubles and 7 triples.
Holbert's best year likely came in 1887, when he had 58 hits and 32 RBIs.
There were, however, no home runs for Holbert that season.
-
To the defense of Holbert, he played in the "dead ball era" when home runs were very hard to hit.
For instance, the home run leader in 1879 was Charley Jones, who hit a total of 9 home runs.
The game has changed immensely since that time, and Holbert's record will be almost impossible to beat.