1978 Boston Red Sox Still Hold The Record
Published on September 13th, 2022 12:49 am EST
Written By:
Dave Manuel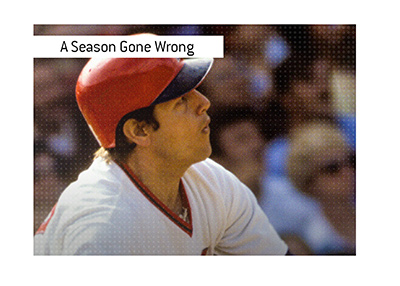 There have been some epic collapses in the history of Major League Baseball - teams up by 6.5 games with 13 games to go that end up losing the pennant, teams holding 2 game leads heading into a weekend and losing, and so on.
The biggest pennant choke, however, in terms of total number of games given up?
That honor belongs to the 1978 Boston Red Sox.
-
The 1978 Boston Red Sox were an excellent team, as they finished the season with a total of 99 wins.
The team was loaded with talent - Carlton Fisk, Carl Yastrzemski, Jim Rice and Dennis Eckersley made the team one of the best in the league.
The problem, however, is that the Red Sox choked in 1978.
When the New York Yankees started to make a hard charge, the Red Sox crumbled.
A promising season soon turned into a horror show, as the Red Sox and their fans saw the Yankees make up a
14
game deficit.
The Yankees, to their credit, went on an epic run, going 52-21 to finish out the season.
If the Red Sox had just played .500 ball from the time that the Yankees started their run, they would have won the pennant.
Instead, they went 24-28 and ended up in a tie with the Yankees.
-
The tie-breaking game between the Red Sox and Yankees started out well enough for Boston, as they managed to build up a 2-0 lead by the sixth inning.
The wheels fell off in the 7th inning, however, largely thanks to a 3-run homerun by Bucky Dent.
Reggie Jackson would hit another home run in the eighth inning, making it 5-2 for the Yankees.
The Red Sox would score a couple in the bottom of the 8th, though they would end up losing by a score of 5-4.
-
The Yankees would keep their momentum intact going into the postseason, as they would end up winning the World Series.
The Red Sox and their fans, however, would be left to contemplate where their promising season had gone wrong.