The Answer Usually Depends on Whether or Not The Player Has Played a Match
Published on May 31st, 2021 5:15 pm EST
Written By:
Dave Manuel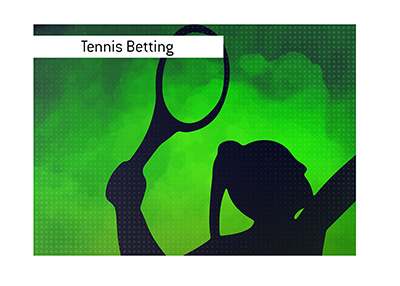 The case of Naomi Osaka has caused a great deal of confusion in the sports betting world.
In case you didn't hear, Osaka withdrew from the French Open to "take some time away from the game". Osaka had refused to speak to the media, citing concerns about her mental well-being, and ultimately elected to withdraw from the event after she was fined.
Osaka was the most popular bet to win the French Open, with nearly a total of all futures bets placed on her to win.
The question - what happens to the people who did wager on her?
Will they have their bets refunded, or will the bets be marked as a loss?
-
The answer depends on when the player withdraws, and on your sportsbook, and whether or not they want to turn the situation into a promotion.
Let's say that Osaka had elected to withdraw from the tournament before her first match.
In this case, the sportsbooks would likely just void all of the Osaka bets and return the money.
In the case of the 2021 French Open, however, Osaka had already played a match and then elected to withdraw.
Books who aren't turning this into a promotion are almost universally marking the Osaka bets as a loss.
After all, they say, she played and elected to withdraw, which is no different than being forced to withdraw due to an injury.
-
Some sportsbooks are usually they as a promotion, where they are refunding any Osaka wagers in the form of free bets. These "free bets" will have requirements to withdraw.
In terms of a straight up refund, however, sportsbooks aren't going down this road from what I've seen.