Can Novak Djokovic Win Final ATP Event of The Year?
Published on November 14th, 2018
Written By:
Dave Manuel
Click Here To Bet on ATP World Tour Finals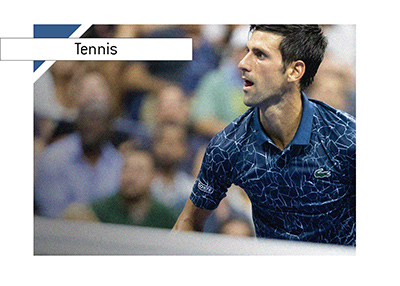 The ATP World Tour Finals is a week-long event that more or less wraps up the playing year for the top men's players in tennis.
The tournament, which is being contested in London, Great Britain this year, features the 8 best singles and doubles teams on the ATP Tour. The tournament is unique in that the players engage in Round Robin play before moving on to a knockout semi-final round. In order to compensate for this heavy amount of play, matches a best-of-3.
The tournament is contested on hard courts and features $8.5 million in total prize money, so the event is quite appealing to the top players in the world. The top seeds for the single's draw looked like this:
1. Novak Djokovic
2. Roger Federer
3. Alexander Zverev
4. Kevin Anderson
5. Marin Cilic
6. Dominic Thiem
7. Kei Nishikori
8. John Isner
-
Heading into the tournament, the favourite to win was Novak Djokovic, as he has been playing some superlative tennis as of late and seems to have regained his stroke.
It's not surprising that Djokovic was the favourite to win this tournament, while Roger Federer and Kevin Anderson were much further behind.
After a period of turmoil in his life, Novak Djokovic was able to regain his composure and his game, and seems to have returned to the top of the men's tennis world. There was a period of time in which it appeared as though Novak Djokovic was done as a top tennis player, though 2018 was his return to form, and he will enter 2019 as the clear #1 men's tennis player in the world.
Djokovic will be looking to put an exclamation point on the season by winning the ATP World Tour Finals, though the likes of Federer and Anderson will be looking to stop him.
-
The players are quite weary after a long season on tour, though the $8.5 million in prize money will surely give them one last jolt of energy.
After this, players will finally receive some much needed rest.
Who do you think will win the ATP World Tour Finals - will it be Djokovic or somebody else?