Roger Federer, Rafael Nadal Early Favourites To Win
Published on August 7th, 2017 1:14 pm EST
Written By:
Dave Manuel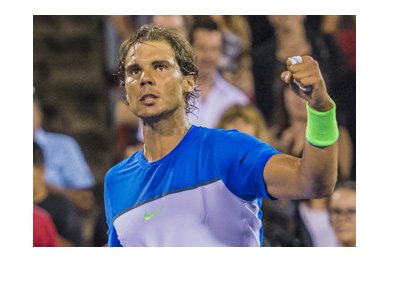 The ATP Rogers Cup, aka ATP Montreal, gets underway this week in Montreal, Quebec, Canada.
The tournament is well-populated with many of the biggest names in men's tennis, as Roger Federer, Rafael Nadal and Milos Raonic are all in attendance. To start, the prize pool for this event is quite rich, and secondly, this tournament gives the participants a great chance to tune up for the upcoming US Open, which gets underway later this month. In addition, Montreal is a fantastic city, so you will not have to pull teeth to get the biggest names in tennis to attend the event.
With Novak Djokovic out of action for the rest of the year, the tournament is Roger Federer's to lose. Federer is coming off of a thrilling and dominant victory at Wimbledon and will be looking to carry his momentum into August. Federer loves playing on hard surfaces, so he is the early favourite to win this event.
The only other player who is being given a moderate chance of winning of Rafael Nadal, who has been able to resurrect his career thanks to a clean bill of health and a coaching change. Nadal scored a dominant victory at the French Open earlier this year and will be looking to take down his second major of 2017 in New York later in the summer.
-
In the meantime, Federer, Nadal and others will be battling in Montreal.
As mentioned, Federer is the early favourite to win the tournament - here are the 10 players with the best odds of winning the tournament as of this moment:
Roger Federer, 8/5
Rafael Nadal, 10/3
Alexander Zverev, 10/1
Milos Raonic, 9/1
Kei Nishikori, 22/1
Dominic Thiem, 20/1
Jo-Wilfried Tsonga, 33/1
Juan M Del Potro, 33/1
John Isner, 33/1
Grigor Dimitrov, 33/1
As you can see, there is a big drop-off from Federer/Nadal to the rest of the field. Most expect that Federer and Nadal will meet in the finals, and most expect that it will be Roger Federer who takes home the trophy.
-
There is over $5 million on the line in this tournament, which will run from August 7th until August 13th.