Andy Ruiz Tips The Scales at 283 Pounds For Heavyweight Tilt Against Joshua
Published on December 6th, 2019 10:06 pm EST
Written By:
Dave Manuel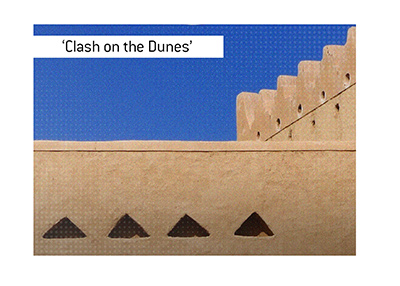 When the rematch against Andy Ruiz was first announced, Anthony Joshua was about a 1.28 favourite to win.
This meant that bookmakers felt as though Ruiz's win against Joshua was a fluke, and that the UK boxer was destined to reclaim his standing at the top of the Heavyweight ladder.
In the months leading up to the fight, bettors continued to put money down on Ruiz, which caused the odds to narrow. After starting as a 1.28 favourite in June, Joshua was about a 1.50 favourite to win - still the clear favourite, though perhaps there was a bit more doubt in the minds of gamblers who weren't so sure about a clear victory for Joshua.
Earlier today, Andy Ruiz Jr. tipped the scales at 283 pounds, and some bettors quickly hammered the Joshua line. This resulted in Joshua's odds dropping to as low as 1.40 at some sports books, as some gamblers are wondering just how seriously Ruiz and his camp took this fight.
After all, let's not forget that Ruiz Jr. weighed in at 268 pounds for their first fight, though Ruiz was apologetic in the aftermath. Ruiz Jr. was given some slack the first time around, as he had taken the fight on short notice.
So what does it mean that Ruiz Jr. weighed in at 283 pounds for the rematch, after being apologetic for weighing in at 268 pounds the first time around?
Ruiz Jr., for his part, says that he was too light for the first fight and was missing out on his power.
Others, on the other hand, wonder if perhaps Ruiz didn't take this rematch very seriously and if he may end up looking foolish on Saturday night in Saudi Arabia.
-
Joshua came into this rematch lighter than usual than last time, and you can't help but wonder if his plan is to try to push the heavier Ruiz into the later rounds of the fight, hoping that Ruiz tires himself out early.
There is obviously a danger in this strategy, however, as the heavier Ruiz likely only needs one punch to completely turn the tides of the fight.
-
This is actually quite a fascinating fight, as there is a great deal on the line for both men, especially Anthony Joshua.
A loss for Joshua would derail and potentially end his career, as well as cost him a lucrative fight against the winner of Fury/Wilder later in the year. There are many millions of dollars on the line for both Ruiz Jr. and Joshua in this fight, though Joshua has much more to lose. Ruiz Jr. is essentially playing with the house's money at this point.