Bettors Laying Heavy Money on Season Being Suspended at Some Point
Published on July 27th, 2020 2:40 pm EST
Written By:
Dave Manuel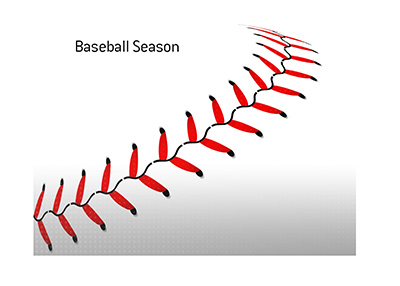 Bad news for sports fans earlier today, as two games (Marlins vs Orioles and Yankees vs Phillies) were suspended due to a Coronavirus outbreak in the Marlins' clubhouse.
Unlike leagues like the NBA and NHL, Major League Baseball elected not to use a "bubble", instead preferring to travel the country and play in home ballparks.
The result? An outbreak of the virus early into the already abbreviated season.
There was a great deal of optimism this past weekend as Major League Baseball debuted to massive ratings.
The air is quickly being let out of the bubble on Monday, however, as there is now a very real possibility that the season gets suspended and possibly shut down completely.
A number of Major League Baseball players are liking Tweets saying that the season should be cancelled.
Setting up a "bubble" on short notice is practically impossible as well - the NBA and NHL spent months figuring out their bubbles, and Major League Baseball has always said that their season needs to be done by November.
Can the two sides figure this out in time? What happens if there is another outbreak?
-
According to a major offshore sportsbook, the odds are very likely that the season will at least be suspended sometime this year.
Here are the current betting odds:
Will the MLB Season be Suspended at Any Point in 2020?
Yes, -360
No, +250
-
According to these odds, there is currently a
78.13%
chance that the Major League Baseball season is suspended at some point.